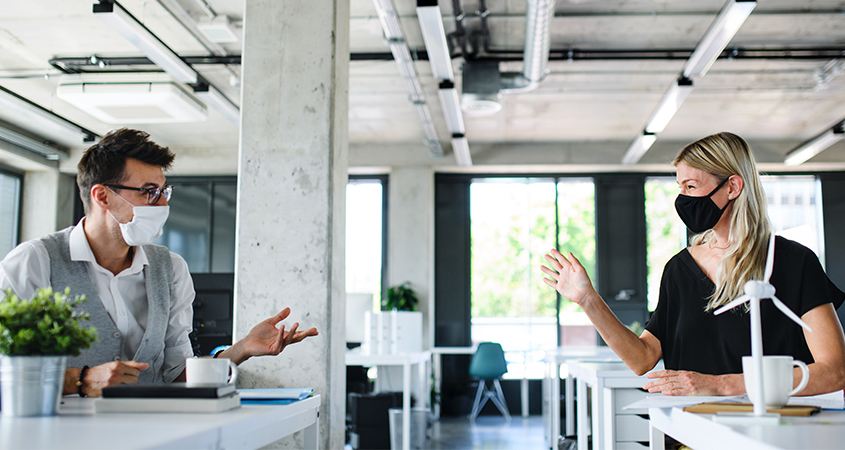 Your customers are facing new and complex challenges as they try to adapt to the sudden and sweeping changes brought on by COVID. They may be asking themselves: How can we bring employees back to the office safely? How can we provide secure hybrid work environments? And how can we continue to support remote workers? Businesses around the world are struggling to adapt to "the new normal," but Aruba can help make it easier. Here are five ways the Aruba Edge Services Platform (ESP) can enhance your customer's infrastructure to succeed in a post-pandemic world.
Aruba Central: Cloud network management and operations
Aruba Remote Access Points (RAPs): Enterprise WiFi connectivity
Aruba Virtual Intranet Access (VIA): Secure remote network connectivity
Aruba Meridian: Location services platform
Aruba ClearPass: Device visibility, control, and attack response for the enterprise
What is Aruba ESP?
Aruba ESP is an edge services platform that combines unified infrastructure and management with AIOps and Zero Trust Security. Aruba ESP is specifically designed to address the challenges that come at the Edge of the network and is the backbone of all Aruba technology and solutions.
So how can Aruba support remote workers?
At the beginning of the pandemic, providing secure remote working solutions was the biggest challenge companies faced, and it's one many still struggle with. Specifically, they struggle with providing an equal experience between home offices and regular offices.
Managed by Aruba Central, Aruba's remote connectivity solutions securely and seamlessly extend the enterprise to the home office. Aruba Remote Access Points not only supply home wireless connectivity that is identical to an in-office experience, they also support Zero Touch Provisioning which is ideal for the non-technical home worker. Meanwhile, the Aruba VPN soft client VIA for mobile devices offers a secure solution that enables employees to safely access their employer's network from anywhere.
How can Aruba help with health and safety solutions for in-person work environments?
While many non-essential employees are still working from home, most companies eventually plan to bring at least some of their employees back to the office. And other employees, like those in hospitality, retail, and healthcare, have been working outside the home all along. To ensure employee's health and safety, companies need to develop new protocols that include things like physical distancing, contact tracing, and touchless interactions.
For contract tracing via WiFi, organizations can take advantage of Aruba remote access points to determine where an infected person has been and who may have been exposed. Companies can also look in Aruba Central to determine what other devices and people were around the infected person. For more precise contract tracing, companies can rely on Bluetooth technology and Aruba's locations services platform, Aruba Meridian.
When it comes to touchless interactions, many businesses now rely on QR codes or apps for everything from ordering food to providing medical info. To power this technology, a robust and solid WiFi solution is key. Aruba's secure indoor and outdoor access points can help get the job done.
How can Aruba help with hybrid work solutions?
The new normal will almost certainly be a hybrid work environment where some employees come to the office, some work from home, and some do a bit both. To successfully support a distributed workforce, businesses need safe and seamless solutions that keep visitors, employees, and customers connected and protected. Aruba Central, Remote Access Points, VIA, Meridian, and ClearPass can all support this growing need.
Of course, no networking solution is complete without stringent security standards. Aruba's Zero
Trust Security framework includes military-grade encryption and Aruba ClearPass products which ensure companies can properly control user and device access.
Want to know more about Aruba's new-normal solutions? Contact the SYNNEX Aruba team at aruba@synnex.com.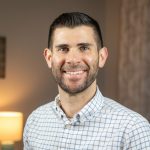 Featured Contributor
Jason Burgeson
Systems Engineer, Aruba