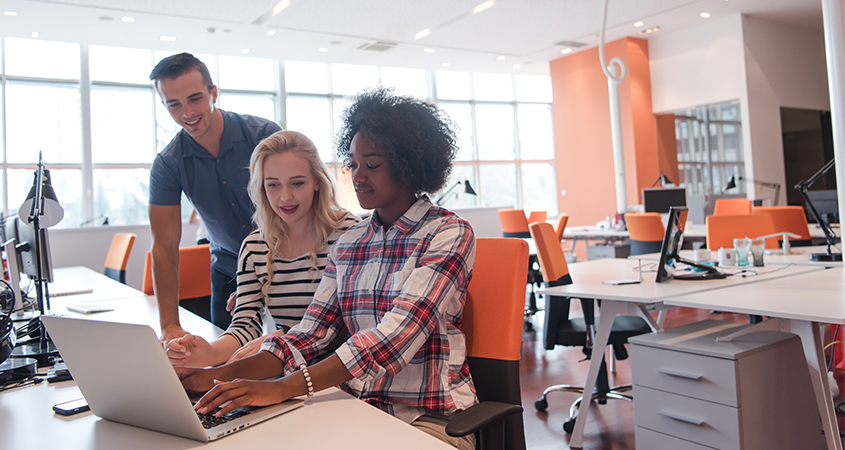 To stay competitive in an increasingly digital world, small businesses need innovative solutions that add value, reduce costs, and keep customer data secure. But what's essential for a small business network and how can you guide your customers to the right solution? Here are a few simple tips from John Moran, Sales Director, North America SMB Channel, Aruba.
What are the essentials for a small business network?
The first thing a small business needs is a trusted technical advisor. While many business owners are experts in their field, they don't know much about technology and lack the time and resources to learn. As a trusted advisor, you can help your customers find an affordable connectivity solution that keeps their business running smoothly. For SMBs, that solution must be fast, simple, and secure. It must also easily expand so your customer's business can reach its full potential.
How important is security for small businesses and why?
Network security has always been important, but in the ongoing pandemic, it's especially critical as more people rely on online services and virtual transactions. To add to this challenge, many SMBs have strict data compliance standards and their customers expect top-notch security in everything they do. Most small business owners aren't technically savvy and need help navigating the rapidly evolving threat landscape. As a trusted technical advisor, you can guide them down the right path.
What should customers look for when refreshing their small business network?
Your customers should look for a solution that gives them a competitive edge, whether it's attracting customers or recruiting employees. After all, no one wants to frequent a business or work at a company with connectivity issues. To stand out from the competition, your customers should offer a superior WiFi experience to employees and guests alike.
What can small business customers do to future-proof their network?
To prepare for the future, many SMBs are adopting a consumption, or as-a-service, model. With it, your customers pay one monthly fee and can add, reduce, or change technology based on their current needs. As a partner, you benefit because you can engage with your customer for a longer period of time. No more one-and-done transactions.
How often should small businesses asses their network health?
Today's business environment is changing at an unprecedented pace, and your customers should asses their network as often as possible. However, with the right solution, your customer's network can "help" by providing alerts and guiding your customer to the next steps. With artificial intelligence, the network can even automatically adjust to what comes next. For example, with content filtering, AI can quickly alert employers when an employee is accessing inappropriate content and give employers the ability to turn that access on or off at the touch of a button.
Why Aruba Instant On?
The Aruba Instant On portfolio delivers a high-performance, secure networking solution, all at an affordable price. Your customers can install Instant On access points and switches in minutes with no expertise required. And with solutions designed for indoor, outdoor, hospitality, and small office and home environments, there's an option for practically every need.
• Fast and reliable performance to help your customers get the most from their Internet and apps.
• Super-fast setup to keep things simple.
• Built-in security to keep your customer's business safe.
• An affordable solution with no recurring costs for subscriptions or licenses.
How can SYNNEX help?
Distributors are partners' lifeblood, providing not only the right product at the right time, but all of the support services partners need. From financial and distribution services, to sales support and technical enablement, SYNNEX is committed to your success. Our partners have access to one of the industry's most robust product line cards and a portfolio of services designed to build and grow your business.
Click here to learn more about Aruba's quarterly promotions and get the best pricing available. For more information about Aruba Instant On, contact your dedicated SYNNEX Aruba team at aruba@synnex.com.