GOVSolv Grant Program
With billions of dollars available from government and private funding, grants are an extremely important part of your public sector customers' budgets. SYNNEX GOVSolv provides our partners with the tools they need to win federal and SLED opportunities. Use SYNNEX' Grant Program to become a trusted advisor to your customers, enjoy larger margins on your products and services, add incremental sales, bring in new funding streams, and enable you to help organizations that may not currently be purchasing from you due to budget  concerns.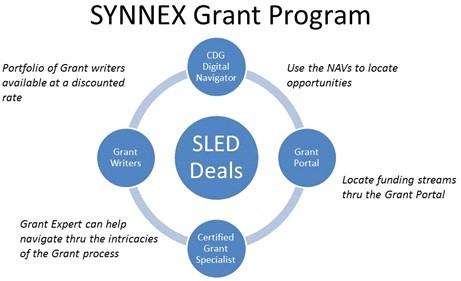 Contact GOVSolv@SYNNEX.com for additional information.