Open For Business!
It's hard to believe the country is returning to a semblance of normality. Roughly midway through 2021, the year continues with some real momentum. Retailers enjoy the return of in-store shopping, offices welcome back employees and technology remains a vital link to staying connected.
Unquestionably, the pandemic has left many changes in its wake. Some things—for better or worse—may remain permanent legacies of the last 16 months, including curbside pick-up, Zoom calls (and outfits) and a more self-reliant consumer.
"Today's consumers are much smarter than in the past," said Fred Towns, President of New Age Electronics. "They'll go online to find a store's hours and check to see if items they want are available or in stock at a certain location.
"One of the biggest things is that consumers are doing so much more research before they buy. They have all the tools in front of them, and while they were home, they had the magical lesson of learning how to shop for everything online if they weren't already doing so. They've figured it out, whether it's how to make a doctor's appointment, order food or take care of services they're used to having."
For New Age Electronics, that means preparing dealers to be ready for these next-level shoppers. "We want to help our retailers to keep their sites lit up with the best product availability and product information—what's coming in that's new, product feature sets and collateral material that gives consumers better knowledge and understanding. We're helping the retailer attach video and content to their website to enable the customer to learn more so when they come in, they can then ask the right questions."
Towns also noted that something popular when it first came out is having a bit of a resurgence—a nod to the touchless experience that stores are circling around now. "We're starting to see QR codes again," he said. "Consumers who are selectively shopping can just hit a QR code to learn more about a product. If there are discounts or savings, the codes provide that information as well as offer more options like being able to choose the color of an item. Most importantly it's giving retailers options."
A Fresh Coat of New
E-commerce was the only game in town for most of last year, but the in-person shopping experience is making its comeback. For retailers, the pandemic pause gave stores the chance to update interiors and entrances, install fresh signage and modernize displays.
"Many stores that might have been shut down or had limited capacity were able to upgrade the presence in their stores," noted Towns. "In the past, these kinds of modifications could be tough to do unless the stores were closed."
Conventional offices also are adapting to a new normal as they welcome employees back. As the pandemic dragged on, workers transitioned from makeshift workspaces to full-blown home offices that have proven to be equally, if not more, productive spaces than the corporate cube. They will be looking to bring some of those productivity tools back to the office with them.
"I don't think at this point right now that we're ever going to go back to a completely filled office all the time," said Towns, whose own company is looking at ways to navigagte the world of hybrid offices. "Our sales teams are out and they're functioning quite well, but it has educated us to know that people were very successful working from home."
The work-from-home trend has meant unexpected wins for retailers in certain categories like peripherals and some products that were once hard to sell. "Retailers also saw a higher influx of interest in extended warranties because people wanted to be sure their products would be working when they were at home since there wouldn't be an IT person right there to help them," he said.
"People recognize that we're going to be in this hybrid model now and that may mean investing in a better mesh network for their home. Folks are talking to their network providers to make sure there's enough bandwidth especially if there are three or four people at home streaming. That can consume a lot of data."
In general, it's as simple as a basic desire for workers to recreate the same experience at home as they had in the office. If there were two monitors at work, then there should be two monitors at home. "Consumers also want better mice, ergonomic chairs, desks that can raise and lower—people had that in their office and now they want to have it at home, too" confirmed Towns.
Tech Makes the World Go Round
From the vantage point of Gary Shapiro, President and CEO of the CTA, things are definitely looking different this year—with tech being a huge part of that.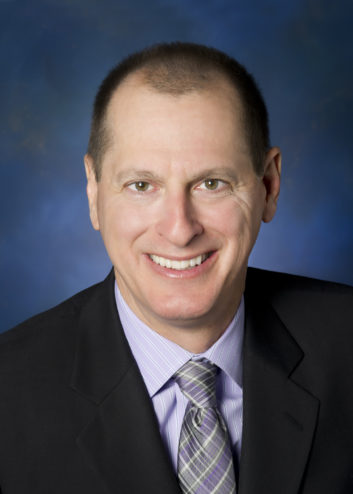 "The pandemic has proven many things and one of those is that tech is changing our lives for the better," he said. "It's clear that technology kind of saved the world and is allowing us to communicate the way that we are today. It has changed the paradigm of where people work, how people travel and everything in the process from buying and selling, to cloud computing and video conferencing, to even something like digital health."
No surprise to Shapiro, he shared, is that Americans got to try tech innovations during the pandemic and in the process discovered that they love technology.
According to the CTA's  23rd Annual Ownership and Market Potential Study,
consumer enthusiasm for technology products will grow in the next year, as 39% of U.S. households say they are more likely to buy tech products because of the pandemic.
"In fact, the consumers' intent to buy tech products in the next 12 months is 11% higher than it was just a year ago," said Shapiro. "So, what do we see? A surge in stay-at-home technology, 41% own a smart speaker and over half of American homes now have 4K Ultra HD TV. That's up 16 points in just a year." It's also the largest growth for any product surveyed.
Indeed, 2021 brought a milestone for the video game industry—more than half of U.S. homes (53%, up 10% from last year) now own a video game console. And 30% of households plan to buy one in the next 12 months—a 43% jump from 2020.
For the fourth straight year, smart speakers lead the smart home category – 41% of homes now own a smart speaker, and 23% plan to buy one in the next year. Smart appliances and smart doorbells (both at 26%) are the second-most frequently owned smart home tech.
Interestingly, ownership of wireless earbuds (47%, up five points) now exceeds wired earbuds (45%, down eight points). Ownership of Bluetooth/wireless over-the-ear headphones also grew five points (46%).
The pandemic sped the adoption of health and wellness technologies and services. Since last March, 20% of U.S. households used online health services for the first time, and 20% plan to continue using them in the next year. Twenty-five percent of U.S. homes now own air purifiers, 23% have smart or connected health monitoring devices and 19% have connected sports or fitness equipment (up seven points from 2020). Both smartwatches (35% ownership) and wearable activity fitness trackers (31%) showed year-over-year growth.
The most-frequently owned tech products in U.S. homes are once again TVs, but the second-most frequently owned tech products, smartphones (90%), may surpass TVs in 2022. Thirty-seven percent of consumers plan to buy smartphones in the next 12 months, while 29% of consumers plan to buy TVs.  The other top-five most-frequently owned products are notebooks or laptop computers (73%), portable device chargers (71%) and computer accessories such as a wireless keyboard or mouse (65%).
Peak Performing Now
In Washington, D.C., Shapiro has his eye on policies and the economy. "There are pure giveaways to the American public and extra incentives to the unemployed which have definitely hurt a lot of our businesses—not only in our industry but in every industry because now there's a shortage of workers," he said. "There's been so much cash thrown into the economy—the low interest rates as well as the federal reserve just pumping money in…I've never seen a situation like this."
For now, Shapiro said, the country is peaking at a great place. "But I am concerned for the future with inflation, high interest rates, a shortage of workers and an administration which is not friendly toward business."
And while the pandemic prompted some brilliant innovation, continued Shapiro, it also exposed some of the tech industry's weaknesses.
"It has shown our vulnerability with our supply chain with just-in-time delivery and sole-source supply," Shapiro pointed out. "Add to that the complexity of the U.S. relationship with China and their threatening moves toward Hong Kong and Taiwan. We have to be mindful as an industry that we're in a dangerous area if we're putting all of our eggs in the China basket."
Above all, summed Shapiro, the CTA's job, with the help of its members and others, is to convince members of Congress to do no harm to what we are great at in the U.S.—to keep our economy healthy and to create jobs. "Our job is to make sure our voice in favor of innovation is the one that's heard," he said.
So who is CES-ing?
Vegas in-real-life is back on for January and Shapiro said he's ready. "Of course, you should book your ticket," Shapiro said. "As we're in this rapid shift from home to office to some hybrid model, it's important that you see the new products that are out there and that we revisit those relationships.
CES is scheduled for Jan. 5-8. Media days are Jan. 3 and 4. Shapiro said more than 1,000 companies have committed. "As you know, CES is a five-sense experience, and this is something where we want to get out and people want to get together," he said.
Towns echoed that the country is opening up and the mood is positive. "Businesses are excited, people are excited to get out and shop and to just enjoy experiences again," he said. "You just can't do all of it virtually."
(Source: TWICE.com/blog)