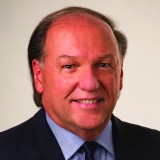 We're on the cusp of major changes impacting the Consumer Technology industry and permeating into consumers' everyday lives. 5G is looming on the horizon with multigigabit download speeds that will foster new solutions and services. AR and VR will soon see an explosion due to lower price points and improved content. And, continued advancements in artificial intelligence are beginning to power more sophisticated technology.
But until this next wave of innovation comes to full fruition, we're looking to the voice assistant ecosystem to drive sales, especially around the holiday shopping season. In addition, gaming and electronic transportation will be hot categories. We don't expect just one or two products to be hot in these areas – there's a lot of room for opportunity when you break down the various use-cases and demographic groups buying them. With consumer confidence high and the economy strong, it's time zero in on these categories and get ready to make the most out of the upcoming holiday season.
The Voice Assistant Ecosystem
The digital assistant category continues to perform well due to improved technology and lower price points. And as the connected home becomes a reality for many, consumers are learning more about ways to extend voice control to a range of accessories and devices. From millennials to baby boomers, people are rapidly embracing the newest advances and adopting them in their own homes. Home control is leading to domestic bliss from the kitchen at one end of the house to the master bathroom at the other, along with the living room, bathroom, garage and yard outside.
Consumers are turning toward sensors and IoT appliances that make it possible to monitor the chlorine level in the pool, track which items in the refrigerator are out-of-date or need to be added to a shopping list, check the status of the laundry in the washing machine, and measure the temperature of the roast cooking in the oven. TV's are offering an array of capabilities using voice control not just to power on, but to adjust the volume and easily search and select what to watch. In the bathroom, home control is connecting weight scales, water thermostats, heated flooring, and new kinds of bathroom fixtures. What makes this trend particularly appealing is the ease in which voice-controlled items like power supplies, wall switches, and LED lighting can be added during home remodels.
Small home robotics continue to play well in this space too. Watch for the continued evolution of this category as it expands beyond housework to include entertainment, companionship, and even yard mowing. It's still early for these trends, but it will get interesting soon with price points coming down and technology becoming more intuitive. Moving forward, it's critical that consumers understand what's possible and keep free of frustration by being guided to compatible products for efficiency, convenience and comfort.
Gaming
Since there aren't any new gaming consoles expected to hit the market, the focus will be on content with major new titles as well as accessories such as the latest headsets driven by the craze around Epic Games' Fortnite title. Beyond accessories, Fortnite is driving a lot of opportunity as it's available on a range of devices including the Nintendo Switch. It's allowing multiple users to play at one time and has created an environment that allows gamers to play how and when they want to play. There's big opportunity for retailers who focus on reaching Fortnite's powerful, cult-like following.
Electronic Transportation
While some of these devices are still considered toys, there's building momentum for rent-and-drop scooters and other electronic transportation devices that get 15 to 20 miles on a single charge. These forms of transportation are increasingly being found in urban areas and on school campuses as consumers look to cut down on gas consumption and save on car maintenance. Are they bikes or are they vehicles? Should they be confined to the street or a bike lane? That's going to be decided as laws are crafted to regulate and, in some cases, possibly ban them as some municipalities did with hoverboards. Nonetheless, more certainty around regulations and increasingly reasonable price points mean environmentally friendly electronic transportation will become more popular.
Worth A Mention
Drones have been around for a while, but don't take your eye off these devices. They are getting smaller, lighter, and more robust as prices continue to fall. They are also becoming easier to fly and control, which enhances the consumer experience. And, new video capabilities are resulting in more use cases beyond entertainment. In the PC space, there is nothing new driving huge demand. The major manufacturers continue with strong 2-in-1 offerings as well as all-in-one desktops that offer interesting designs and unique concepts. Most of the attention in this space will be focused on the look and feel of the product as major brands roll out sleek products in a continued drive for products to be more aesthetically pleasing. That said, the PC category remains stable, as everyone needs them and many are looking for an upgrade.
The In-store Experience for Holiday Shoppers
Once you've got shoppers in the store – maybe to pick up an item ordered online – the name of the game is keeping them there. And this retention all comes down to the customer experience. A knowledgeable staff and the right selection of products have become table stakes. To really set your stores apart, think concierge service, on-floor demos, and ready access that lets shoppers see, touch and try the products. Branded areas of the store grab attention and draw shoppers in with loyal affinity or curiosity about a particular brand.
For those buying online, the experience must be highly intuitive and free of friction. While that's generally been the case when accessing websites from a desktop or laptop, it's not always the case on mobile devices – which consumers are increasingly using to make their purchases. And don't forget the final step – delivery. Whether it's in-store pickup or delivery to the home, office or car, shoppers want flexibility, security and speed. More consumers are also becoming comfortable with using their devices to confirm choices and finalize orders. Think of voice command as the new remote control. Consumer are embracing it, and it's time for retailers to as well.
We're in the home stretch now with the holidays quickly approaching. And while the "next big thing" may not be ready for prime time, there's plenty of opportunity to win big this holiday season.