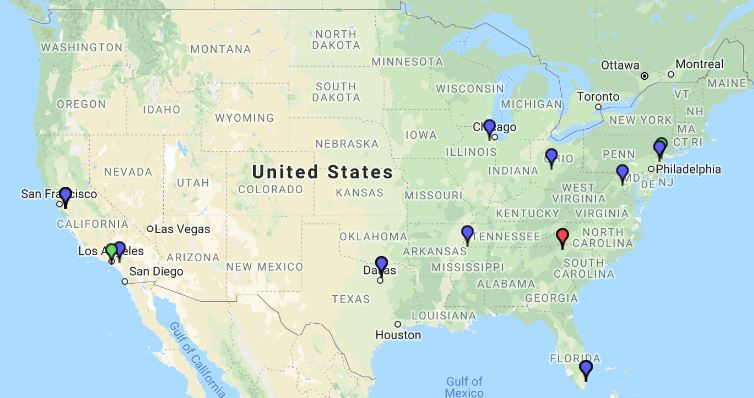 SYNNEX, backed by experience, infrastructure, and expertise in conjunction with PC Wholesale, can offer you, our valued customer, opportunities in excess, end-of-life, and refurbished hardware. PC Wholesale allows you to get good equipment with a manufacturer's warranty at a much lower price.
Buying PC Wholesale excess equipment allows you, our customer, to produce high gross profit margin opportunities with an experienced, dedicated sales team by your side. We work with our vendor partners to bring you end-of-life, excess and factory reconditioned laptops, desktops, servers, printers, LCD's, networking hardware and consumer electronics.
Advancing IT Innovations
Map your destination to increased productivity, cost savings and overall business success. Our distribution centers are strategically located across the US to provide you with product where you need it; when you need it. Each of our distribution centers provides our customers with warehouse ratings of nearly 100% in accuracy and PPS(pick, pack, and ship) performance. Couple that with unsurpassed service from our infrastructure support giving you one more reason why you should be doing business with PC Wholesale, a division of SYNNEX. That's service and infrastructure support you can rely on!
Click here to view the Location Details