Telehealth
Telehealth, also referred to as telemedicine, is the use of telecommunication and information technologies to provide clinical health care at a distance.
In the current medical landscape, with rising co-pays and deductibles, plus a potential shortfall of as many as 52,000 physicians by 2025, telehealth helps eliminate distance barriers and improves access to medical services that would often not be consistently available in distant rural communities. It is well- established in rural areas for specialty consultations, and has been widely used in many primary-care practices such as pediatrics as a practical matter (although most pediatricians do not bill for phone consultations).
More broadly, telehealth is gaining ground as an alternative to urgent care or the emergency department for less-severe concerns, such as ear infections and colds. Some insurance providers now offer video visits to patients. They claim that video visits have the potential to lower costs and improve access, quality of care, and efficiency, as well as patient and physician satisfaction.
---
Here are some of the vendor offerings available from SYNNEX to help build a solution for telehealth: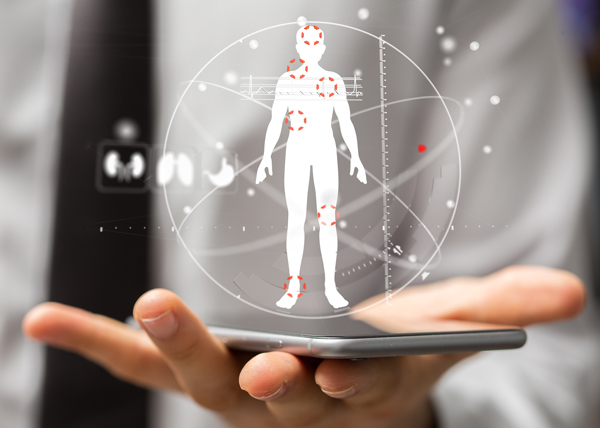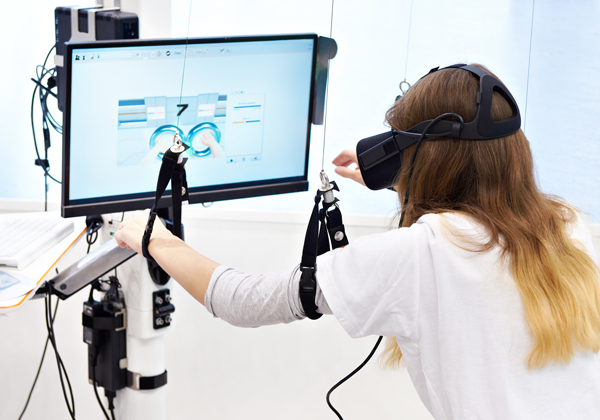 Patient Engagement
Patient Engagement is a broad area in which solutions providers can use technology to helps address concerns in many areas of health care.
In acute care settings, it is defined by the use of hardware and furniture technologies to help providers directly and efficiently engage with patients in the care setting. Mount technology, workstations on wheels (WoWs), and the ability to cast from tablets and PCs wirelessly (WiDi). These solutions incorporate new technologies for charging and battery life as well as cable management and security solutions utilizing thin clients. Finally, engaging patients with solutions that are infection-resistant or with devices that can be easily disinfected is key in this area.
Vendor Tools and Selectors, and White Papers
Patient engagement also refers to technologies directed at helping individuals monitor and engage with their medical records and their providers. Capturing data that reflects an individual's lifestyle and its effects on their health will be a key point of engagement in the coming years. Providers and payers continue to develop platforms to meaningfully engage their patients. For payers and providers, patient retention and engagement is critical in terms of cost modeling and driving down re-admissions past acute care. Cloud platforms, wearable technology, security, and software are critical to this space.
Mobile Solutions Overview
Technology is changing the way information is gathered, stored, and shared within and between health care providers. In the most-recent development, much of this information is no longer accessed via hospital-owned desktop computers and securely locked up in large data centers. It's now captured on smartphones, tablets, and other personal computing devices and stored virtually in the cloud.
This trend, called alternatively "consumerization of information technology" or "bring your own device" (BYOD), is greatly impacting the way physicians interact with patients and how they access information. The challenge for health care organizations is to manage, control, and protect patient information, comply with the HIPAA security and privacy rules, and ensure clinician's productivity — all while delivering better care at lower costs. The trick is to identify an approach that enables secure use of sensitive data without impeding the delivery of health care. Providers will want to think about:
Mobile Device Management
Authentication
Data Loss Prevention
Encryption
Enhanced Web Protection
Application Management and Version Control
Mobile Health
Mobile health, or mHealth, encompasses key market segments that are at the forefront of SYNNEX vendor and solution provider engagement in the coming years. SYNNEX continues to deepen its line card and solutions focus to help partners drive value into rapidly expanding markets with cutting-edge solutions.
Mobile Health-workers and the in-home care/long-term care settings
As populace ages and the baby-boom generation begins to retire, more people will seek to live in their home settings as long as possible. Technology is rapidly enabling ways patients can be monitored and people can be safely cared for in non-traditional settings.
SYNNEX uses key vendor partnerships to build out solutions focused in this area. Mobile devices must be paired with a range of products including wireless activation, secure mobile platforms, workflow-specific carrying cases, and health care software/cloud services to deliver these solutions. Below are just a few of the solutions and vendor options available to you through SYNNEX.
Device-Specific Mounts and Cases