ActivPanel® Titanium
70" 4K, 75" 4K, 86" 4K
Our most powerful, teacher-friendly classroom solution.
Our most powerful, teacher-friendly classroom solution.
Purpose-built for the K-12 classroom, the ActivPanel Titanium provides the most seamless, integrated, and interactive learning experience available. Packed with engaging and interactive tools, the ActivPanel Titanium helps teachers and students make the most out of every instructional moment in the classroom.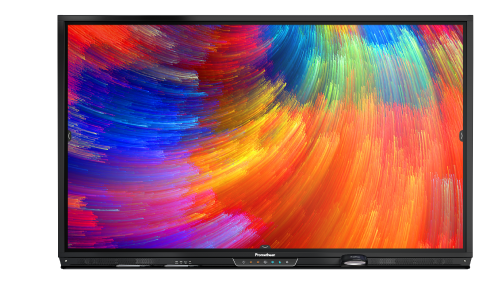 A unified menu for seamless teaching experiences.
The ActivPanel Titanium's new Unified Menu places all of the most commonly used tools right at teachers' fingertips. It is always accessible and allows teachers to move seamlessly between content and resources without disrupting the flow of lessons. The Locker provides teachers with one place to go for all their favorite apps, tools, and files, delivering Promethean's most intuitive navigation experience to date.
A writing experience without limitations.
Promethean's exclusive Vellum™ writing technology delivers the industry's most natural writing experience. Free from the disruptions of lag and false strokes, Vellum technology creates a smooth writing performance enabling teachers and students to interact instinctively – like a dry erase whiteboard, only better. In addition, the ActivPanel Titanium automatically detects differences between pen, touch, and palm erase allowing teachers to teach fluidly.