We Specialize in IT Secure Networking
With the rise of cloud, IoT and digital transformation, traditional solutions are no longer enough. IT Security is more important than ever due to the rapidly evolving threat landscape and increased potential network vulnerabilities. We help you create an evergreen approach to securing your customer's environments. In addition, our veteran Networking engineers build connected environments that account for today and tomorrow to save you time, money, and hassle. Our team of experts can help at every point within the sales cycle–including creating one. Whether you need lead generation, assessment, design, migration, implementation and management, we are ready.
"Traditional solutions are no longer enough."
As hackers get smarter and better financed, the need to protect your digital assets, network, and end point devices is paramount. The breadth of our Security portfolio enables you to choose from product solutions that address your customer's threat landscape holistically. We proactively grow our Security portfolio with next generation solutions and innovative products and services. Whether you need help with building an IT Security practice from the ground up, or you are a veteran IT Security we have a team of security professionals to assist you along the way.
There are more devices and more people accessing the network than ever, so companies need to be able to accommodate the multiple data center tenants and the workload they bring. As infrastructure evolves, the component of a data network can no longer work alone, needing a software to help control the workflow. Leverage out portfolio of high performance datacenter networking technology and services to build a highly reliable core networking.
The need for headache free wireless connectivity is a non-negotiable expectation in today's environment. There is no one-size-fits-all solution, requiring skilled navigation to meet environment needs. Our team of Networking Consultants and Engineers partner with our customers to help navigate the Wireless landscape and build the right connected solution.
The management of a connected environment is paramount and highly customized due to the dramatic influx of devices and bandwidth needs. We arm our community of partners with flexible options to buy, sell, deliver, and manage best-of-breed connected offerings and make selling wireless to your customers easy. We start with complimentary heat maps so you know what to offer your customers. Then we follow up with options for onsite wireless surveys, flexible financing offers for as-a-Service models, installation (including cabling), and training and enablement.
End to End Lifecycle Services
Enroll in our SYNNEX Enablement Portal with our Secure Networking community
Grow your business with the SYNNEX Enablement Portal. In this rewards-based platform, you can find live and on-demand trainings in the Westcon branch led by industry-experts covering a variety of topics including products, solutions, business best practices, modern selling tactics and supporting services. Our line courses and resources are a convenient way for our partners to expand their knowledge and drive sales. Sign up for the Westcon branch today!
Unified Communications and Collaboration
In a world that necessitates individuals and organizations adapt to the rise of the anytime, anywhere work culture, our enterprise communication tools, platforms, devices and applications must be integrated and streamlined. SYNNEX Westcon Unified Communications and Collaboration can help you leverage both on-premise and transformative Cloud (UCaaS) based voice, video, messaging and collaboration communication solutions to best enable organizations to maximize productivity while, at the same time, efficiently manage capital.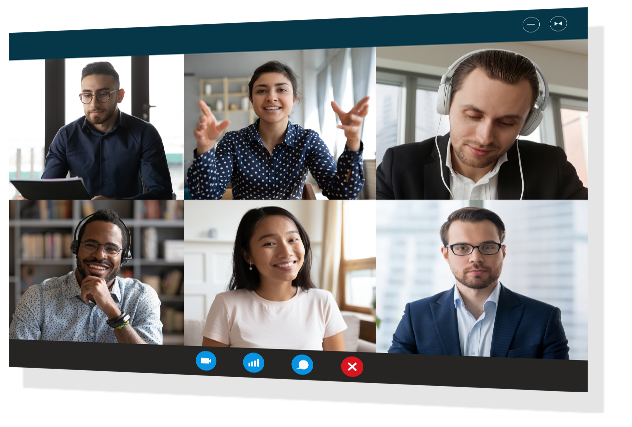 Partner with SYNNEX Westcon Secure Networking
Get in touch with our team by filling out this short form. If you need help expediting a deal, please complete the Deals Desk form.