Outstanding product reliability and exceptional service have been Tripp Lite trademarks for nearly 100 years. From desktop to critical infrastructure, Tripp Lite manufactures over 5,000 products to power and connect the computers, networking equipment and electronic devices that form the foundation of our digital world. Headquartered in Chicago, Illinois, Tripp Lite maintains a global presence with offices and partners worldwide.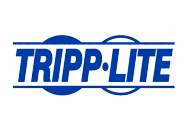 Powering and Connecting Your World
New Products
Tripp Lite Safe-IT
High-touch surfaces can harbor harmful bacteria. To address this concern, Tripp Lite offers an assortment of products designed to minimize the presence of germs. These Safe-IT solutions help provide everyday protection and peace of mind to users and installers of frequently handled equipment at home and in the workplace.
Tripp Lite's new Hospital-Grade UV Charging Carts and Cabinet Charge, Sync, Secure and Sanitize up to 32 tablets or Chromebooks. Perfect for: Medical facilities, classrooms, corporate offices and retail stores. Click here to learn more.
Tripp Lite UNITY UPS
At Tripp Lite, we believe no one should have to experience unexpected downtime. You should have complete confidence when you purchase a networked UPS—especially during those times you need it most—and it should also provide a better user experience. That's why we built the SmartOnline Unity PF UPS series.
Tripp Lite's new Smart Online Unity PF UPS Systems with Best-In-Class Power Density are perfect for Data Centers, network closets, small/medium business IT spaces, colocation, medical imaging and manufacturing. Click here to learn more.
Deal Reg
To begin registration, contact a Tripp Lite team member directly. Provide customer, product, application and competitive information (if applicable). Discounts vary based on size of opportunity.
Registration <$25K
Registration is given on a first-come-first-serve basis
Registration is opportunity based and must be net-new opportunity for Tripp Lite
Registration expires quarterly without updates
Registration >$25K
End-user and reseller information must be provided
Registration is opportunity based and must be net-new opportunity for Tripp Lite
Registration expires quarterly without updates
Current Promotions
National Promotions now through June 30, 2021. To learn more, click here.
Video Library
Tripp Lite has a variety of videos that can help you learn about key product features and recommending products for specific customer applications and markets. These videos also can be embedded on your website, used in emails or shared via social media.
Products
UPS
Tripp Lite UPS systems provide efficient, reliable power from desktop to data center and currently offers more than 250 models of highly-efficient on-line, line-interactive and standby UPS systems in rack, tower and desktop cases. Options include three-phase input, sine wave output, network management, hot-swappable power modules and built-in redundancy.
RACKS
Quickly configure racks and cooling to maximize the performance, security and energy efficiency of servers and network hardware. Tripp Lite offers more than 200 EIA-compliant rack enclosures, open frame racks, wall-mount cabinets, close-coupled cooling solutions, cable managers and rack accessories.
SURGE
More than 200 models provide up to 24 outlets wherever your customers need them, with or without robust surge/noise protection for power and data lines.
PDU
Tripp Lite PDUs increase the availability, efficiency, manageability of equipment in data centers and other high-density IT environments. With more than 200 basic, metered, monitored and switched rack PDUs in horizontal and vertical form factors, options include current monitoring, network interface, centralized management, automated alerts, remote outlet control, three-phase input and automatic transfer switch (ATS).
CHARGING SOLUTIONS
Available as wall-mountable cabinets and carts, charging stations secure dozens of mobile devices (such as tablets, laptops and Chromebooks) inside a steel enclosure, providing USB or AC charging, comprehensive protection, clutter-reducing organization and flexible deployment. Perfect for education, healthcare, retail, commercial, industrial and office settings.