Microsoft Surface for Business
Original by design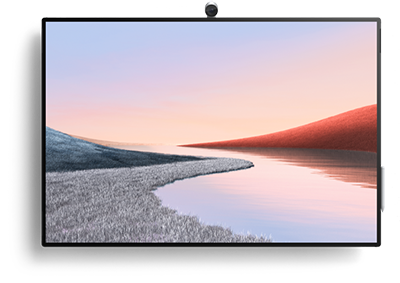 Collaborate and boost productivity

Extend advanced security across the stack

Simply deploy and manage devices
Surface Has Seven Product Lines Now
They are intentionally differentiated yet when you look at them and work across them, you can see that they are connected through a core set of experiences. So you know when you are committing to Surface for your business, you are committing to a familiar set of experiences through devices that have been intentionally designed for the future of work.
They are a family. We like to think of Surface for Business as the device family for your work family, and we've got something for everyone.
Gorgeous 3:2 displays, premium inking and touch, versatile form factors that adapt to how people want to work, premium materials, high-quality meeting experiences with mics and speakers specifically tuned for the human voice, all-day battery life, power and performance to run business applications, integrated productivity experiences with Office 365, and LTE options for ultimate connectivity.
What do you need to get your best work done?
Choose Surface Go 2 for a 2-in-1 that keeps your team connected in the office, in the field, and on the go.
Do you need the perfect balance of laptop performance and tablet mobility? We've got you covered with Surface Pro.
Or look to ultra-slim Surface Pro X for blazing-fast LTE connectivity.
Are you looking for a beautiful, thin and light, everyday laptop with a quiet and comfortable typing experience and all-day battery life—one that you're truly proud to carry? We've got you covered.
Surface Book 3 brings you the versatility of a high-performance laptop, processor-powered tablet, and portable studio all in one.
An immersive desktop experience that inspires creativity? Hello Studio.
Do you need to unlock new levels of collaboration and enable teamwork outside the traditional boundaries of meeting spaces? Surface Hub 2 is a revolutionary device for that.
Collaborate freely to boost productivity

No-limits productivity
With high-performance chip sets, multi-touch screens and crystal-clear audio and video, Surface users gain an optimal in-app experience that enables them to be more productive and collaborative from anywhere, at any time. 

Collaborate your way
Teamwork comes to life for everyone with features that empower users to work together in real time or asynchronously, such as Microsoft 365 and Inking on the Surface touchscreen within Microsoft Whiteboard.

Unplugged power takes you further
All-day battery life1 keeps you going, and new battery features including Instant On and Fast Charging make you even more productive.
Extend advanced security across the entire tech stack

Protection from chip to cloud
Support all the ways people want to work—from BYOD to remote work. Microsoft Endpoint Manager* and DFCI1 provide complete and seamless device management down to the firmware layer on most Surface devices.

Easy and secure sign-in
Biometric authentication makes log-ons more secure and verifiable with either Windows Hello or customer fingerprint sensor security.

Minimize risk and reduce costs
Minimize risk and reliance on costly third-party security solutions without disrupting employee productivity. Surface powered by Microsoft 365* improves enterprise security, reducing both the number of security breaches and remediation costs.
Simplify deployment and management

Remotely manage IT environments
Integration with Microsoft Intune lets you see all your managed, co-managed, and partner-managed devices in one place.

Reduce complexity and cost
Gain cost and time savings with Microsoft 365-powered Surface device deployments—from less time with app updates to decreased help desk call times.

Retain your SSDs to ensure data privacy and compliance
Gain the confidence that comes with a removable SSD. Whether it's an end-of-life or service event, retain the Surface SSD and remain in control of your sensitive data.

Increased Repairability
Surface continues to innovate on repairable features and allows you to choose from a growing network of trusted Authorized Service Providers3 that deliver effective, safe and secure repair services.