Organizations of all kinds–from governments to banks to schools–are facing a wide range of challenges, including the need to defend against increasing cybersecurity risks, collaborate across organizational silos, and achieve more with dwindling resources. They also need to use technology in ways that empower employees to work seamlessly and be as productive as possible, both inside and outside of the office.
Capitilize on the current $25 billion USD modern device opportunity in North America by selling high margin Microsoft PC accessories. Keep in mind that Windows 7 End of Service is just around the corner–this means there's a significant opportunity as customers make the move to a modern desktop and Windows 10 Pro.
Get to know the Microsoft PC Accessories line by clicking here.
Special pricing programs are available: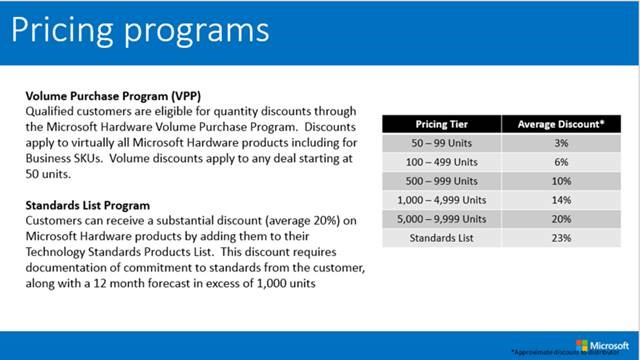 Meet Your US SYNNEX Microsoft PC Accessories Team