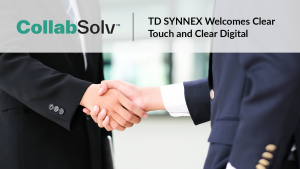 Hybrid meetings are nothing new. The term "hybrid" has been linked to meetings and conferences for at least a decade. Event planners and large-scale-meeting-space owners wisely looked toward a future where many events could include participants who were not physically present; supplying the tools needed to meet both face-to-face and virtually were praised as game-changers. Meeting Professionals International (MPI) even put out a guide on the subject in 2014. Participants, it hoped, would be able to enjoy an experience virtually as easily as they would in person. This idea was spot on — the execution was a bit superficial. Many meetings that included "virtual" experiences were set up as just one camera at the back of a room to stream "live" content, or they included choppy graphics that were too bandwidth-heavy to load properly or audio that didn't meet intelligibility standards for one reason or another. The bottom line: It was often a less-than-optimal experience for the virtual attendees. 
Fast forward to 2020. The worldwide communication scramble started as lockdowns made in-person large-scale gatherings impossible. Suddenly, every single transaction relied on the ability to communicate virtually. The saying "necessity is the mother of invention" was never more applicable. Before 2020 there were, of course, team-based and small remote meetings taking place. The tools for those meetings were getting better, but the pandemic put the need for virtual engagement into hyperdrive. As a matter of fact, a report from EventMB called "State of the Event Industry 2021" includes this statistic: "The vast majority of respondents (63%) say they see their events becoming hybrid in the future." This research is in complete alignment with Qualtrics' findings and research reported in a 2021 blog that begins, "The future of events is hybrid." 
So many advances have been made in the course of two short years. Now, even as the world begins to go back to in-person meetings and conferences, vacations and celebrations, the virtual world continues to bring tremendous value to both consumers and producers. 
What is a "hybrid" meeting, exactly? 
A hybrid meeting, conference or event connects people who are physically in more than one space. If an event is "live," all the people who are taking part are present. If an event is "virtual," there is no central meeting place. With a hybrid event, there are people who are together in a space and people who are not physically present. 
The advances toward a truly "hybrid" meeting option continue, and today's market can reap enormous benefits from the myriad solutions now available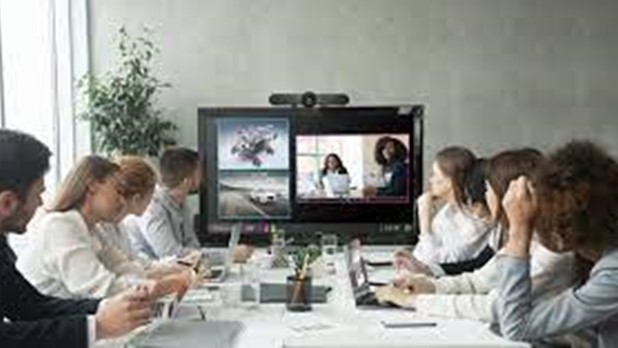 Making connections in hospitality settings
The operative word in the definition of a hybrid event is "connect." A hybrid event does not just broadcast what's happening so spectators can observe. It has to bring those who are outside of the space into total participation, and this requires a shift in both management and technology. Meeting and event planners will need a host of new planning skills for things like registrations, agendas and staffing. They'll need to coordinate with their clients about ways to seamlessly engage their remote audiences while continuing to accommodate those attending in person. However, the most important shift will include upgrades to facilities. The infrastructure must be able to accommodate the duality of a hybrid event — even the best planning will fail if the proper tools aren't in place.
What's the path for implementation?
Technology, technology, technology. Updated AV/IT infrastructure will form the backbone of new hybrid capabilities. And while technology provides the road for new revenue pathways and upgraded experiences, it's also the element that creates a persistent challenge. For larger companies that host events, implementation will require planning that includes standardized designs, scalability and future-proofing whenever possible by using the most up-to-date and efficient products. Many large venues already have trained and certified AV staff available around the clock. 
But most small venues can't really afford a full-time AV person, even when the infrastructure has been upgraded. In the past, solutions have been temporary setups: a rolling cart with some flat panel displays that are placed somewhere in the room. Remember, you can't pick just one technology — there are so many ways to connect to an event now. It will be especially important to establish some type of neutral BYOD system that's more permanent than displays on rollers. Take advantage of the bevvy of display communication options in the market today. 
For instance, TD SYNNEX works with different display vendors both large and small. We can help integrators, technology managers or owners create and finance a plan for hybrid meetings that will not only increase ROI but provide the user experience that clients expect today. 
Everybody wins 
Events that accommodate remote participation used to be viewed as a threat to hospitality venues. After all, if a person isn't physically in the space, the hotel isn't realizing full value from the event, right? Wrong. In reality, hybrid events usher in some completely new possibilities for facilities. How about offering broadcast options so an event can be recorded? Perhaps you can offer your international clients the option of hybrid and simultaneous events in different countries — a worldwide corporate meeting that connects five different in-person and remote guests? Maybe you want to make sure your conference guests have a chance to exchange "business cards" during the event. Again, connecting the "live" and "remote" participants allows for new services, new products and new growth opportunities. 
Think about a wedding, for example. How many guests are invited that would love to attend but can't make it? The Knot reports that only 70-85% of invited guests actually attend a wedding, and that statistic drops dramatically for out-of-town guests and destination weddings. Wouldn't it be nice to be able to offer a hybrid approach to the future wedding couple? Guests will still stay in rooms, and those who can't be there in person can still be part of the celebration. 
There is no question that hotels will have more engagement. Users will remember their positive experiences and recommend the venue for something else, perhaps a future corporate meeting or a big event. The hotels will be able to expand their touch points in new ways and as they find more use cases for hybrid meeting spaces, their value will increase exponentially.
Everybody wins: Users will gravitate to facilities that are hybrid capable, which is great for the hotels' bottom lines, as well as those of integrators, designers and meeting management companies.   
While there are some large hotel brands already offering hybrid event help, many hotels are in the planning stages. One thing is certain: Hybrid events are here to stay. And chances are you'll need some help putting a system together that meets all of the security, interoperability and usability requirements for your facilities. The beauty of working with TD SYNNEX is that we not only have the IT experience, we also have the engineering, design and finance solutions you'll need. While there are AV integrators that are successfully taking advantage of TD SYNNEX's massive IT market and technical knowledge, many more have the opportunity to take the first step and reach out. As service-based integration continues to expand and offer potentially higher margins, TD SYNNEX's ability to help package network connectivity, cyber security and physical security into one package is a huge plus for integrators. 
It will take some rethinking on the part of IT and AV integrators to design solutions that are based on both use cases and future applications. But the possibilities reach far beyond the typical business model of today. 
Contact your TD SYNNEX representative or collabsolv@tdsynnex.com today for more information!