The behavioral health crisis Colorado's children are facing is devastating and far reaching. We need more corporate partners to step up and break the stigma of mental health – like SYNNEX [Comstor] has done.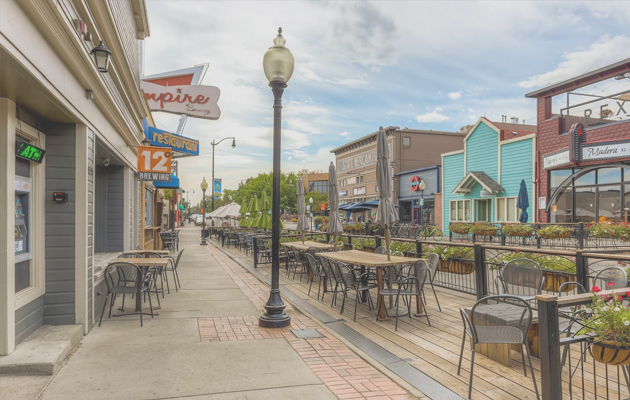 SYNNEX

Share the Magic

Colorado
SYNNEX Share the Magic Colorado will raise funds to support the Children's Hospital Colorado Foundation (CHCF) and the Hope for the Warriors (HFW) veteran's organization. Support of CHCF will focus on Colorado, while support for HFW will be national. A partnership between SYNNEX Westcon-Comstor, CHCF, and HFW will help achieve this goal. SYNNEX Westcon-Comstor will serve in the overall management capacity, while all three organizations will work together to identify needs and fundraising opportunities.
Supporting Children & Veterans of Colorado
SYNNEX Share the Magic Colorado is an ongoing fundraising initiative created by SYNNEX Corporation to provide much-needed funding for children, veterans, and families of Colorado.
Children's Hospital Colorado
The Children's Hospital Colorado Foundation believes in a better world for children. Where no kids are hurting. Where no answers remain out of reach. Where no parent wakes up at night, worried about what's next. This is what drives you. The compelling need to make a difference in the lives of children. And this – this is our mission. Together, we are catalysts for change. Partnering to create a brighter future.
Meet our Steering Committee, who lead fundraising efforts and guide SYNNEX Share the Magic Colorado.
Jenn Ristau
Executive Assistant
SYNNEX Comstor 
Brenden O'Brien
Senior Manager, Sales
SYNNEX Comstor
Bill Maroney
Senior Marketing Manager
SYNNEX Comstor
Carissa Scholl
Manager, Product Business Management
SYNNEX Comstor
Chris Krogman
Sales Rep
SYNNEX Westcon
Andrea Hidalgo
Product Operations Manager
SYNNEX Westcon
Kira Moore
Manager, Sales
SYNNEX Westcon
Mike DeLorenzo
Business Process Analyst
SYNNEX Comstor
Mary-Kay Deveraux
Sales Rep
SYNNEX Westcon
Guadalupe Araujo
Sales Rep
SYNNEX Westcon
Diane Uhlinger
Manager, Vendor Services
SYNNEX Comstor
Sean Imes
Business Process Analyst
SYNNEX Comstor
Jennifer Pierce
Supervisor, Cisco Sales Support
SYNNEX Comstor
Peter Cross
Field Sales Engineer
SYNNEX Comstor
Duvian Restrepo
Manager, Sales
SYNNEX Comstor
Shawn Motley
Director, Business Dev
SYNNEX Comstor
Autumn NeSmith
Senior Marketing Manager
SYNNEX Comstor
Saxton Barnes
Product Business Manager
SYNNEX Comstor
Sharon March
Director, Technical Support
SYNNEX Comstor
Cody Schuver
Marketing Specialist
SYNNEX Comstor
Matthew Buszkiewic
Discovery Rep
SYNNEX Comstor