Count on LG as an integral part of your digital signage solutions.
LG provides access to some of the most innovative and flexible digital products and accessories on the market. From LCD monitors for a digital signage network to commercial TVs, LG Commercial Displays have the necessary products to fulfill your customer's needs.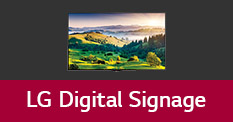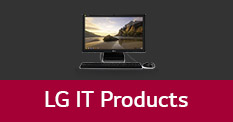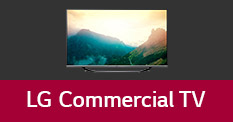 New work forces, changing business environments
As people's work practices change, the need to effectively communicate and share information becomes even more crucial to the efficiency of running a company. Cisco and LG are bringing together our core business strengths with the Room Kit and Room Kit Plus with LG displays to offer outstanding solutions for video conferencing, content delivery and presentation capability, with compatibility and premium features. These solutions ensure the user experience is simple, straightforward, eye catching and engaging. 24/7 solution support is available online for total peace of mind and guaranteed productivity.
The Room Kit – which includes camera, codec, speakers, and microphones integrated into a single device – is ideal for rooms that seat up to 7 people.
The Room Kit Plus – with a separate quad-camera bar – can accommodate larger and deeper rooms of up to 14 people. Both products offer sophisticated camera technologies that bring speaker-tracking capabilities to every room.
When coupled with LG displays, they offer an outstanding, crystal clear, turnkey conferencing solution. Inbuilt features enable smarter meetings, presentation capabilities and room/ device integrations. This removes the barriers to usage and deployment of video in small to large-sized rooms.
With six screen sizes available from LG and dual screen sharing option, seamless integration of interactive and video content is unparalleled delivering a more engaging 'in-meeting experience' through powerful features, networking and display technology.
Key Benefits to Cisco Spark Room Kits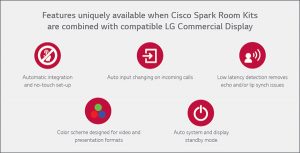 Seamless user experience
Auto set-up/integration
Seamless control of endpoints/displays
Optimized screen parameters for low latency
Unified control via Cisco Touch 10 control unit
Visually superior
Cisco's video/graphic/network technology
IPS display technology
Reliable/Durable professional displays
Synchronized support
Coordinated and consistent support from LG and Cisco
Global support from LG and Cisco
Click here to download the brochure.
New Product Offering:
98LS95D
34" UltraWide Curved Monitor (34CB99-W)
43" UHD 4K Multitasking Monitor (43MU79-B)
UV340C Series Ultra HD Commercial TV's
OLED Wallpaper
OLED Video Wall
Check out the latest models in large and small format display for your digital signage needs focused in VISUALSolv at http://www.lgsolutions.com/
Programs and Promotions:
To learn more about special deals and promotions, become a registered LG Partner at http://partnerportal.lge.com/us/en/index.brm.
Reseller Programs:

LG is growing by leaps and bounds in the digital signage market, thanks to our industry-changing innovations. Through it all we recognize that the key to our amazing success is our partners. That's why we've developed the LG PRO partner program, based on direct feedback from our current system integrators, proAV, value added resellers and channel account team.
This new three-tiered program will make LG even more rewarding to work with, and provide a wide variety of benefits and tools to help you close LG sales and grow your business.
Come Grow with Us. Join LG PRO today http://partner.lge.com/us/index.lge.

Ben Watkins
National Account Manager, Distribution
LG Electronics USA, Inc.
Business to Business Division – HE
Mobile/Office: 864.345.5715
E-Mail: Ben.Watkins@LGE.com