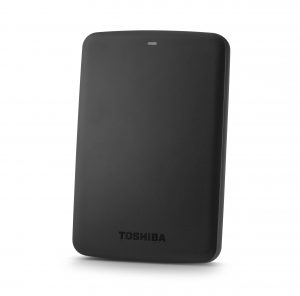 CANVIO BASICS 3.0 2.0TB BLACK
USB 3.0-powered portable add-on storage.
Easy to use with no software to install.
Plug and play operation.
Accommodates large digital files with spacious storage capacity.
Compact, smudge-resistant design
Protects your drive (Internal Shock Sensor and Ramp Loading Technology).
Gives you peace of mind (Toshiba 1-Year Limited Warranty).

---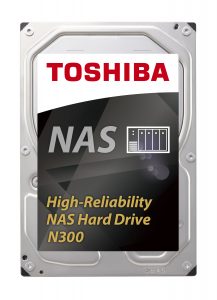 Toshiba N300 Series Internal NAS Hard Drive
Toshiba offers a full breadth of internal hard drives to address today's consumers' most pressing needs. Whether you're seeking higher storage capacities, 24/7 NAS reliability or extreme performance for high-intensity games and tasks, Toshiba offers high-quality, dependability and expertise you need to step up your hard drive upgrade.Built for Network Attached Storage (NAS)—Delivers excellent reliability and 24/7 performance for centralized data sharing, storage and backup.

High capacity with up to 8TB1 of storage—Get secure, scalable NAS storage for shared data and accommodate a massive collection of large digital files with spacious storage capacity.
Delivers high reliability4 and data integrity for 24/7 high-traffic workloads of up to 180TB per year.
24/7 operation provides around-the-clock data availability

---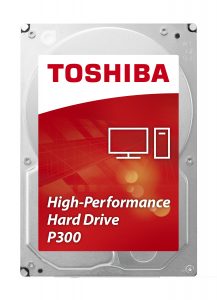 Toshiba's P300 Desktop internal hard drives provide a convenient and reliable way to upgrade every major brand of desktop computer. We combine our reliable hard drive technology with a Serial ATA interface to provide increased performance, capacity and compatibility.
Compatible with every major brand of Serial ATA enabled desktop computer, our hard drives use state of the art Perpendicular Magnetic Recording (PMR) technology, Native Command Queuing (NCQ) and TMR Head Recording technology for increased capacity, reliability and performance.
Leading Edge Technology:
• Intelligent Serial ATA Interface
• Perpendicular Magnetic Recording (PMR) Technology
• Tunnel Magneto-Resistive (TMR) Recording Head Technology
• Native Command Queuing (NCQ) Support
• Read/Write cache for increased performance
• Low power consumption with adaptive power modes and Serial ATA DIPM
• Internal shock detection and ramp loading technology to help protect your drive