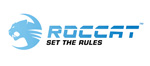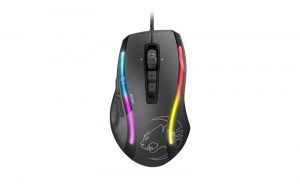 ROCCAT® Kone EMP – Max Performance RGB Gaming Mouse
The Kone EMP is the successor to the Kone XTD – the high-powered weapon in your arsenal that's built on strong foundations. It's the mouse you can rely on every time and for every game. It takes the basics to perfection, doing everything you'd expect a gaming mouse to do – in an expert way. Engineered using only the highest quality components, its robustness matches its fully-fledged feature set. Boasting leading Owl-Eye optics, vivid illumination, a reduced weight of 116g, superior ergonomics for mid- to large-handed gamers and expanded button functionality, there can be no other. The Kone EMP is truly domination, empowered.


---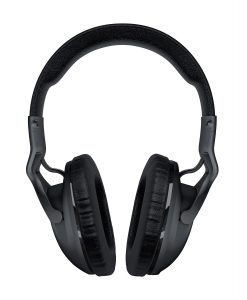 ROCCAT® Cross – Multi-platform over-ear stereo gaming headset
As gamers ourselves, ROCCAT® understands that times have changed and gaming has evolved. Gaming has gone multi-platform and become ubiquitous. Gamers want a refined, fluid experience that they can enjoy everywhere rather than awkwardly swapping between expensive peripherals that are limited to a single device. They want one single headset that replaces all of their other ones – one headset for everything, with nothing else needed. That's why we developed the Cross specifically for YOU, not your device. The Cross is the multi-platform over-ear stereo gaming headset that's equally at home on your PC, Mac, PS4 and Xbox One* as it is when you're on the go with your mobile device. It's the headset that's outstanding, everywhere.


---
---