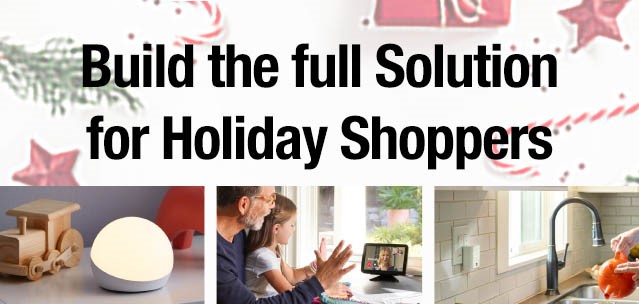 As retail shopping began significantly early for the holiday season brought on by supply constraints, having the right inventory mix available and getting them on time to your customers is critical to your business.  Consumer demand is at an all-time high, coupled with bigger spending budget from stimulus payments opened up huge selling opportunities for online and physical retailers.
New Age Electronics is your trusted partner to deliver wide selection of product bundles and solutions – from gaming systems, software, and accessories to smart home appliances, peripherals and more – tailored to your customers' holiday lists.
Reach out to us today and let our team help build your holiday cheer!

Contact us at 800-234-0300 or naesales@synnex.com to build your box today!