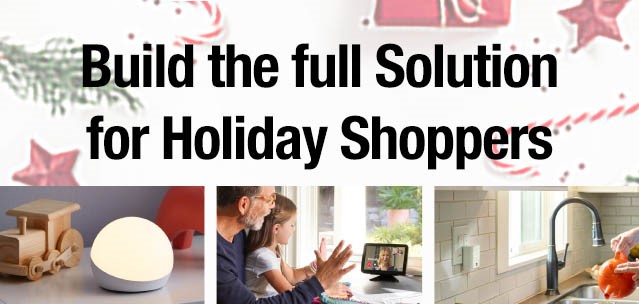 As retail shopping starts significantly early this holiday season and is expected to last longer, having the right new products to fill your customers' shopping carts with the latest bundled solutions is critical.
Consumers have shifted their shopping behaviors to adapt to this changing landscape and the ability to spread the peak over multiple weeks with the right product mix will have a major impact on their spending preference.
New Age Electronics can help deliver flexible solution bundles to ensure you have everything on your customers' wish lists, from new gaming consoles, software, and accessories to smart home appliances, peripherals and more.
Reach out today and win big with all the holiday hits!

Contact us at 800-234-0300 or naesales@synnex.com to build your box today!