Value-Added Support for Polycom Solutions
Pre-Sales Engineering and Technical Support
Count on Westcon's in-depth technical knowledge of Polycom products and complementary vendors during each stage of the sales process, including consultancy, design, implementation and support.
UCC EDGE Sales Enablement
Westcon takes a multipronged approach to driving your Polycom sales. We help you optimize market positioning with complementary vendor opportunities and technology trends, regularly engaging your sales and technical teams. But we don't stop there… We also engage your management and executive teams through expert sessions.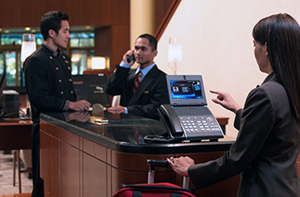 Professional Services
We offer a complete set of services to deliver multi-vendor, multi-technology projects that help you prepare, deploy and configure complete business solutions for your UCC customers.
To learn more about the services Westcon offers to support all aspects of your business, visit Westcon Services.