Premiere Edition of POLYCOMments!
Welcome to the inaugural issue of Westcon and Polycom's collaborative quarterly newsletter, POLYCOMments. In each issue, we'll bring you insights into the people, promotions, tips and tools that are available to help you grow your UCC business. Plus, you'll discover how our collaboration program delivers results for you!
$100 Amazon Gift Card Giveaway
As a "Thank You" for your wonderful partnership, and to celebrate the inaugural issue of POLYCOMments, we're giving away two $100 Amazon gift cards. For your chance to win one of these gift cards, send an email to Polycom.US@westcon.com, and share with us your thoughts and comments about this newsletter. Winners will be drawn at random.
Happy reading and good luck!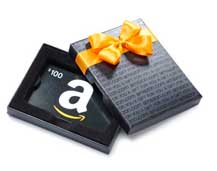 News
Ready, Set, GO with Polycom's Q2 2017 Partner Playbook
Every quarter, Polycom releases a sales playbook to helps partners learn more about how to grow their business and customers. This quarter's playbook is focused on extraordinary growth opportunities (GO) that will expand your reach into the mid-market, and high end of small and medium businesses.
These businesses want audio and video conferencing solutions, but they don't want to invest in what they see as a lot of costly infrastructure, which makes subscription-based solutions especially attractive. Many of these customers already use Microsoft Office 365 or Microsoft Skype for Business, so it's important that you emphasize Polycom's seamless and extensive integration with Microsoft. For your non-Microsoft customers, Polycom offers a host of solutions that can help you expand into this large and lucrative market.
This quarter's playbook provides you with:
Key Plays

GO Microsoft
GO Experience
GO Consistent
GO Immersive

Competitive Update
Know Your Buyers
Conversation Starters
Contacts and Resources
If you have any feedback or questions about these playbooks, please contact your Westcon Account Manager.


Spotlight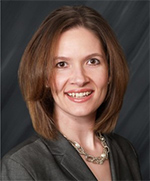 Meet Jennifer Johnson!
Jennifer is Westcon's Partner Enablement Manager, and she is a tremendous resource for you and your team. Throughout the years, Jennifer has helped partners become Polycom resellers, enabling them to successfully navigate certification support and get valuable training to grow their businesses with Polycom solutions. Jennifer has also reached out over video to provide many of Westcon's Polycom customers' sales staffs the training they needed across the miles.
Please reach out to Jennifer at jennifer.johnson@westcon.com to learn how she can help you enhance your Polycom solutions training.


Support
Get to Know Westcon's GoldSeal Maintenance Program
Do you know about Westcon's award-winning GoldSeal Maintenance Program for Polycom?
Westcon's GoldSeal Maintenance Program delivers unmatched technical support for your unified communications solutions and has consistently received a 100% customer satisfaction rating. Our GoldSeal Maintenance Program delivers access to a committed team of world-class technical experts and training professionals that are a direct extension of your business. We're your partner in keeping your technology current and in ideal operating condition, resulting in a positive ownership experience for your customers for years to come!
Key Benefits of GoldSeal: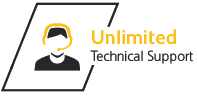 Your calls are answered live by a Polycom-certified video/audio engineer between 8:30 a.m. and 7:30 p.m. Eastern. After hours, our on-call engineers are notified via pager. We also provide a 24-hour test facility with continuous motion and sound sources. Your first call for any technical issue should be to GoldSeal!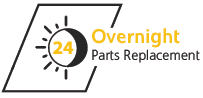 If our engineers determine that there's a hardware failure or malfunction of equipment, the replacement part will be shipped on the same day for next-business-day delivery (if determined by 2:00 p.m. Eastern), keeping downtime to a minimum. Reminder: Polycom's standard warranty does not include overnight parts replacement.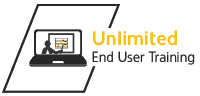 Your customers receive one-on-one, customized training for covered Polycom video or audio conferencing systems, providing them with the valuable information and hands-on experience they need to be comfortable and confident with their Polycom solution.

Keep your covered system(s) up to date with Polycom's latest software updates and upgrades. Software updates correct software errors, and software upgrades provide major feature and functionality releases. Without GoldSeal Maintenance, you could spend more than $2,000 (MSRP) per software upgrade.


Promotions
Accelerate Opportunities with Polycom Promotions
Grow your business with exceptional offers from Polycom geared to accelerate end-user benefits (ROI, productivity and process improvements) in key areas:
Expanded use and adoption of Polycom technology
Upgrades of older technology
Partnership solutions and offers
New-user incentives
For more information about how you can enhance your Polycom opportunities, please contact your Westcon Account Manager.
Trade-In and Upgrade Programs
Replace legacy phones and get customer rebates for new Microsoft O365/Skype for Business and Polycom VVX edition phones purchased after January 1, 2017. Offer available through June 30, 2017.
Trade-in legacy of Polycom or competitive products and receive discounted CARE services for select eligible products. Offer available through June 23, 2017.
Take advantage of customer rebates when replacing existing phones with new Polycom SIP phones purchased after January 1, 2017. Offer available through June 30, 2017.


Tech Tips/Tools
Going the Distance
Have you needed to extend the distance between the Eagle Eye IV camera and the Group Series codec beyond the 10m cable length?
For distances as long as 300 feet, you can use the Digital Extender 2215-64200-001 to pass video and control over a single CAT5e cable. Remember to order the power cord as the extender does not ship with one.
For shorter distances, limited by the constraints of HDMI cable specs, use the Digital Breakout Adapter, 7200-68518-125 camera end, 7200-68524-125 codec end. This allows you to connect the codec and the camera using an HDMI cable a separate RS232 control cable. Remember to add the DB9-8Pin Mini-Din cable 2457-63542-001 to your order.


Video Library
The Westcon Polycom Video Library features a variety of informative videos hosted by Mark Basford, Sr. System Engineer at Westcon and Polycom expert, enabling you to make informed Polycom product solution decisions.