NextWave Channel Partner Program
The Palo Alto Networks NextWave Partner Program is designed for network security-focused resellers, systems integrators, service providers, managed security service providers and Alliance partners who want to market, sell, manage and deliver Palo Alto Networks enterprise network security solutions to their customers.
Since day one, Palo Alto Networks has been 100 percent channel-centric, employing a two-tier channel strategy. As a preferred distributor, Westcon works hand-in-hand with reseller partners to provide Palo Alto Networks product and services to our mutual customers.
The benefits of being a NextWave Channel Partner are better known as the 4Es: Enhance (value and profitability), Enable (sales and technical), Engage (awareness and amplification) and Empower (demand generation and sales tools).
Five Reasons to Join the NextWave Channel Partner Program
1.Palo Alto Networks is 100 percent channel-centric.
2.Nearly 500 partners doubled their Palo Alto Networks business in FY'15.
3.The partnership brings access to innovative and disruptive security technology.
4.The enablement framework provides training throughout the sales cycle.
5.Palo Alto Networks is recognized industrywide as an enterprise firewall leader.
Auto Expand Campaign
Westcon's Palo Alto Networks Auto Expand Campaign is designed to enhance your consultant status by expanding beyond the first sale and broadening the Palo Alto Networks security solutions footprint within your customer base. Once enrolled Westcon will provide a monthly analysis of your Palo Alto Networks sales including a list of customers you sold to, what they purchased, and how they could benefit from expanding their Palo Alto Networks solution. You determine which customers we engage on your behalf, and Westcon remains transparent.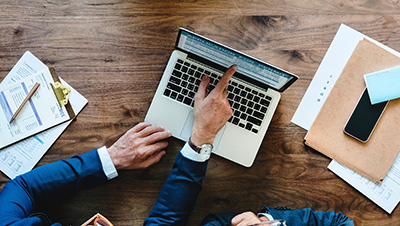 Palo Alto Networks & Westcon Promotions
Palo Alto Networks and Westcon puts together promotions that helps you make investments in solutions that help you drive more business. Learn more about these special and limited time promotions. If you have any questions about these special limited-time promotions, please contact your Westcon Account Manager today.
Westcon's Palo Alto Networks Proof-of-Concept (POC) Evaluation Program
Westcon has 39 next-generation firewalls ranging from the PA-500 to the PA-5050 available for our customers to use as evaluation units. Our POC Evaluation Program allows you and your end users to utilize the Palo Alto Networks Firewall for 30 days and get a detailed picture of what is really traversing their network.
To qualify for the evaluation program, you must have a valid deal-registration number with Palo Alto Networks. The delivery lead time is 7 to 10 business days.