Imperva Data Security
Imperva's SecureSphere, CounterBreach, Incapsula and Skyfence product lines help your customers:
Discover their risks and assets
Protect valuable information
Comply with increasingly stringent data protection mandates and regulations
Enforce policies, entitlements and audit controls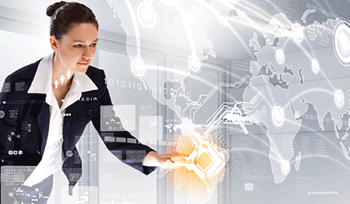 SecureSphere
The Imperva SecureSphere platform forms the foundation for SecureSphere data security and web application solutions. The solutions are designed to work together, yet can be deployed independently. SecureSphere protects data in the cloud and on-premises, providing capabilities that reduce the need for specialized security and compliance resources. Fast deployment allows even the largest organizations to protect critical information in days or weeks – with in-depth coverage across thousands of data stores in a matter of months.
CounterBreach
Imperva CounterBreach protects enterprise information stored in databases, file shares and SaaS applications from the theft and loss caused by malicious, careless and compromised users. With CounterBreach, security teams can quickly discern between malicious and normal data access events so they can immediately identify and counteract risky behavior.
Incapsula
Imperva Incapsula is a cloud-based application delivery service that protects websites and increases their performance, improving the customer experience while safeguarding web applications and data from attack. Incapsula includes a web application firewall to thwart hacking attempts, DDoS mitigation to ensure attacks don't impact online business assets, a content delivery network to optimize and accelerate web traffic, and a load balancer to maximize the potential of web environments.
Skyfence
The Imperva Skyfence Cloud Gateway is a cloud access security broker (CASB) that provides visibility and control over sanctioned and unsanctioned cloud apps. Organizations can use this cloud security service to discover SaaS applications in use and assess related risks. They can also enforce controls to prevent account-centric threats, meet compliance requirements, and protect user accounts and data in the cloud.