F5 Virtualization and Cloud Computing Solutions
In conjunction with third-party software, hardware and service provider solutions, the F5 suite of Application Delivery Networking products gives your customers a new way to understand how, where and when their applications are deployed. Customers maintain corporate control while gaining the flexibility and simplicity they demand.
F5 Synthesis™
F5 Synthesis is an architectural vision designed to address modern significant application development and delivery challenges. F5 Synthesis combines a high-performance services fabric, intelligent services orchestration and simplified business models, enabling organizations to achieve new economies of scale.
Leaving no application behind, F5 Synthesis delivers vital business benefits amidst high-impact trends and shifts in technology.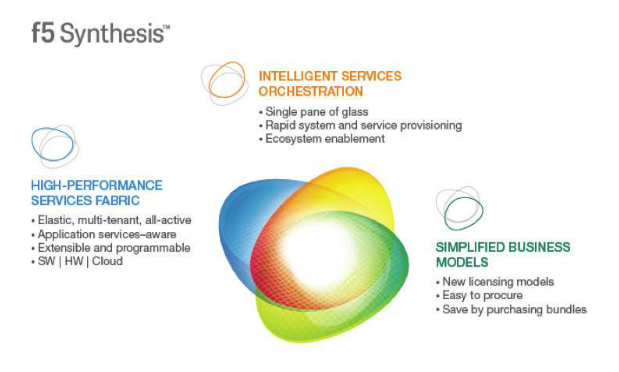 Combine the Power: Advanced Protection with FireEye and F5
Discover how FireEye and F5 deliver scalable advanced threat protection to identify and stop malicious activity targeting enterprise applications. This video demonstrates the F5 BIG-IP and FireEye NX solution, and how the combined solution identifies and stops sophisticated security attacks, whether in the data center or at network perimeter.
Technology Alliances
F5 works with many of the world's leading technology companies to improve manageability, strengthen security, and ensure faster and more successful deployments. Joint customers benefit from the integration and interoperability that result from this close collaboration.

Cisco
F5 and Cisco offer an application-centric, open approach for operationalizing the network that simplifies and automates end-to-end L2-L7 application delivery for existing and next-generation data centers. This joint solution offers customers the ability to deploy and deliver applications with the speed, reliability and security necessary to meet the challenges of an increasingly interconnected and highly demanding application world.
By integrating F5 Software Defined Application Services (SDAS) into Cisco Application Centric Infrastructure (ACI™), customers can realize the benefits of a virtualized architecture with an application fabric integrated onto a network fabric.

VMware
Customers of all sizes rely on VMware to reduce capital and operating expenses, ensure business continuity, strengthen security, and maintain a competitive edge. F5 brings significant increases in performance, scalability and availability, as well as security to IT environments that run on VMware. Discover how F5 and VMware enable IT-as-a-Service on the journey to Software-Defined Data Centers.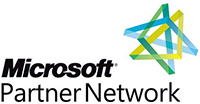 Microsoft
For more than a decade, F5 and Microsoft have worked together to create joint solutions that help end users get the most value from their technology investments. Whether for dynamic data centers, cloud solutions, or unified communications, F5 provides intelligent application delivery by placing strategic points of control in your infrastructure. Deep integration, expert deployment guidance, and a vibrant support community enable F5 products to enhance Microsoft technologies with maximum availability, performance and security.