Secure the Future from End to End
Check Point Software Technologies' integrated products provide end-to-end security from the enterprise to the cloud to your mobile worker's personal devices. Check Point prevents and mitigates cyberattacks and limits the data theft that often results from these threats.
Check Point secures the future with industry-leading Threat Prevention, Mobility, Firewalls, Security Management and more. These products protect individuals, SMBs and large data center enterprises. Now you can, too – with the utmost confidence.
Next-Generation Threat Prevention
The growing frequency and sophistication of security threats makes protecting customer organizations more difficult every year. Check Point Next-Generation Threat Prevention delivers a multi-layered line of defense and extensive security intelligence coverage to help you combat today's threats and prepare for tomorrow's.
Zero-Day Protection Portfolio:
SandBlast Threat Emulation (Sandboxing)
SandBlast Threat Extraction
Threat Prevention Appliances
SandBlast Agent
Threat Prevention Appliances and Software Portfolio:
SandBlast Zero-Day Protection Appliances
Next-Generation Threat Prevention Appliance
Next-Generation Threat Extraction Appliance
Next-Generation Firewall
Application Control
Anti-Bot
Antivirus
Identity Awareness
Anti-Spam and Email Security
Intrusion Prevention System
URL Filtering
Threat Intelligence Portfolio:
ThreatCloud IntelliStore
ThreatCloud Incident Response
ThreatCloud Managed Security Service
DDoS Protection and Web Security Portfolio:
DDoS Protector™ Appliance
Advanced Networking and Clustering Software Blade
ThreatCloud Incident Response
Next-Generation Secure Web Gateway
URL Filtering Software Blade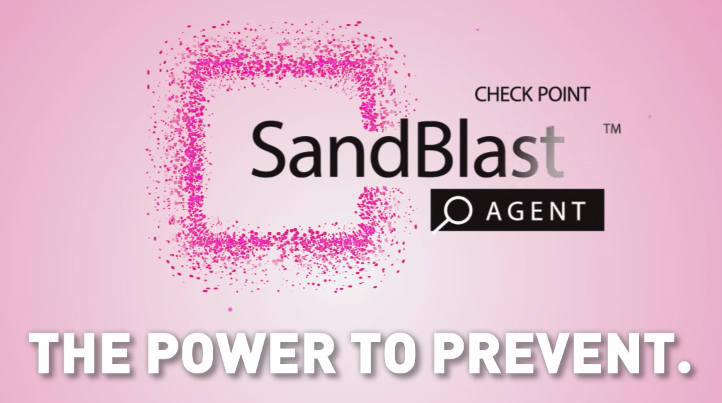 Mobile Security
Today every business is a mobile business, with requirements to safeguard business data, provide secure mobile access to business documents, and keep mobile devices safe from threats. Check Point enterprise mobile security solutions provide a wide range of products to help you secure the mobile world.
Mobile Security Portfolio:
Mobile Threat Prevention
Check Point Capsule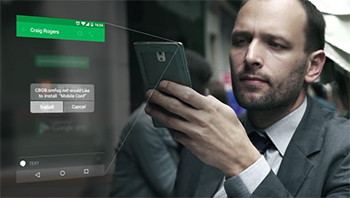 Endpoint Security
Check Point Endpoint Security combines data security, network security, threat prevention technologies and remote access VPN into one package for complete Windows and Mac OS X protection. To simplify security administration, endpoint suite products can be managed using a single console.
Endpoint Security Portfolio:
SandBlast Agent
Endpoint Full Disk Encryption
Endpoint Media Encryption
Endpoint Remote Access VPN
Endpoint Firewall and Compliance Check
Endpoint Anti-Malware and Application Control
Endpoint Policy Management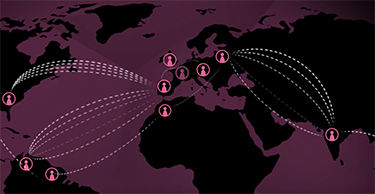 Next-Generation Firewalls
For customers of all sizes, Check Point provides the latest data and network security protection in a single integrated package, reducing complexity and lowering the total cost of ownership. Whether you need next-generation security for your data center, enterprise or SMB customers, Check Point has a solution for you. The Check Point Next-Generation Firewall has been awarded the highest certification possible in the industry.
Data Center and Enterprise Portfolio:
Check Point 4000 Appliances
Check Point 12000 Appliances
Check Point 1200R Appliances
Check Point 13000 Appliances
Check Point 15000 Security Appliances
Check Point 21000 Appliances
Check Point 23000 Security Appliances
Check Point 41000 and 6100 Security Systems
X Series Platform
Next-Generation Security Portfolio:
Next-Generation Firewall
IPSec VPN Software Blade
Identity Awareness Software Blade
Mobile Access Software Blade
Advanced Networking and Clustering Software Blade
Application Control Software Blade
URL Filtering Software Blade
IPS Software Blade
Antivirus Software Blade
Anti-Bot Software Blade
Anti-Spam and Email Security Software Blade
Data Loss Prevention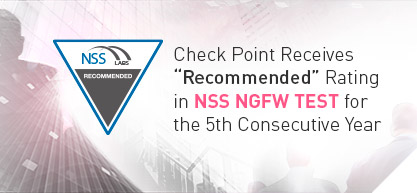 Security Management
Managing security is a complex endeavor. Growing networks, disruptive technologies, and the proliferation of interconnected devices demand a new approach to managing security. Traditional security management approaches no longer work. Security needs to be agile, efficient and anticipate the latest threats.
Introducing R80 The key to managing security complexity is to bring all security protections and functions under one umbrella. With R80, security consolidation is fully realized:
One console. A single platform manages the entire IT infrastructure – from the data center to private/public cloud deployments – for security efficiency and consistency.
Unified policy. One single policy manages users, devices, applications, data and networks. With this unified policy, you also get unparalleled granular control over policy.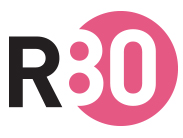 Data Security
To stop data from getting into the wrong hands, you need a multi-layered data protection strategy. Check Point Data Security solutions encompass all facets of content protection, from data loss prevention (DLP) to encryption, rules-based safe data handling and more.
Data Security Portfolio:
Next-Generation Data Protection
DLP Software Blade