Define and Deliver the Right Next-Generation Communication Solutions
Count on Westcon and Avaya for next-generation engagement across the small, midsize and enterprise businesses you serve. Explore communications, conferencing and infrastructure solutions that support real-time collaboration by integrating voice, video, data, messaging, conferencing and mobility.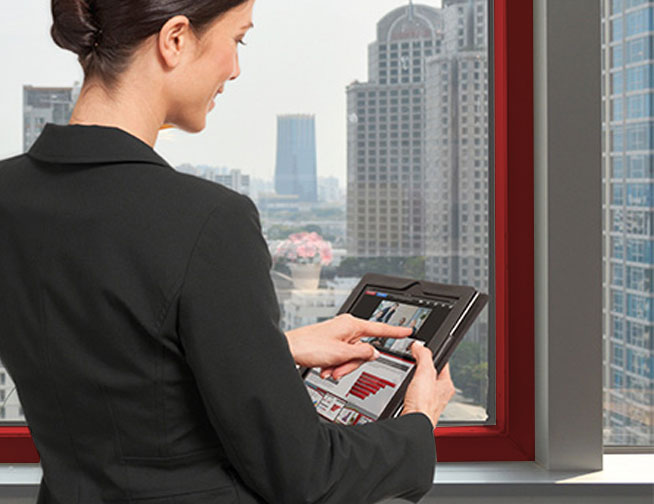 Avaya Aura™
Your Foundation for Enterprise-wide Collaboration
Provide advanced unified communications and contact center solutions throughout your enterprise. Integrate and deliver voice, video, data, and web communications applications and services to your team anywhere—whether they're in the office, or on the go.
Rely on a platform that delivers rock-solid reliability and remarkable adaptability—and lets you support new collaboration capabilities, applications, and customer services immediately.
Choose from more than 700 features and an ever expanding, customizable applications portfolio. Plus, count on unrivaled scalability and flexibility to support everything from click-to-dial video conferencing to sophisticated contact center systems, in locations from small branches to corporate headquarters.
Keep up with change and business growth. Continue to expand your communications functionality in ways you never would have imagined.
Avaya IP Office™ for Simple Yet Powerful Unified Collaboration for Mid-Market
Deliver a complete, integrated solution – collaboration, mobility, multichannel contact center, networking, security, video and support services – from a single source
Enable unbound commerce regardless of place, time, device or application
Eliminate IT headaches by centrally managing IP Office solutions with web-based administration
Transform the way you conduct business by creating a seamless engagement experience for your customers and employees. Regardless of their locations, devices, or applications, users can have telephony, messaging, conferencing, contact center, video, and unified communications—all in a flexible platform from Avaya.
Protect your investment with a solution that easily and affordably scales as your communications needs change. Starting with as few as five users, Avaya IP Office™ easily expands to 3,000 users, at a single site or up to 150 locations.
Enable your mobile workforce to collaborate and promote commerce—any place, any time, and on any device.
Reduce IT overhead with true plug and play that effortlessly rolls out applications to your staff. WebRTC applications provide click-to-call capabilities from Google for Work, Salesforce.com, and Microsoft Office 365.
Rely on Avaya support services to optimize your solution's performance. We can help you maximize system uptime and protect your investment in Avaya technology.
Avaya Scopia™ Video Conferencing Anywhere—Take the Meeting with You
Join any video conference meeting easily from your desktop or mobile device. You know you can use video to meet with colleagues, partners, and customers, regardless of locations. Now there's always the option of having a face-to-face meeting, no matter where you are.
Enable anyone, inside or outside your organization, to join your virtual meeting room. Avaya Scopia® Desktop and Mobile Applications can be freely distributed.
Using any device, from any location, moderate or participate in a meeting, share content, discuss, and make decisions.
Support the Bring Your Own Device (BYOD) movement with the ultimate standards-based enterprise-grade mobile HD video conferencing applications.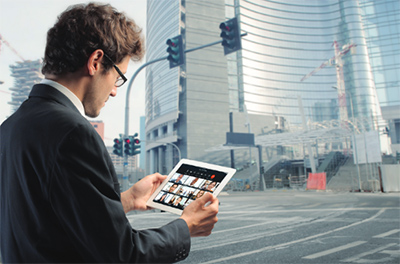 Avaya Networking Reduces Network Costs, Increases Agility
Avaya transforms the typical network complexity that makes it difficult for companies to handle surges in applications, mobile devices, and compute environments. Our unique end-to-end fabric and SDN architecture removes the layers to create a network that is dynamic, agile, and simple. This results in faster time-to-service, greater agility, dependable business continuity, and increased efficiency—to run your network at the speed of business.
Create a dynamic environment where new or changed services can be implemented on the fly – taking only minutes instead of days, weeks or months
Cut complex protocol overlays for faster recovery times and simplified management and troubleshooting
Improve network uptime and gain sub-second recoveries for all Layer 2, Layer 3, IP routing and IP multicast services
Avaya Communicator Transforms Interactions with Colleagues, Partners and Customers
Enable communications without leaving business applications
Facilitate with a single client experience
Have just one identity
CloudPowered by Avaya IP Office™
Make a Fast, Flexible Transition to the Cloud
Satisfy the Growing Demand for as-a-Service Solutions
Solutions Seamlessly Integrate and Migrate Among Premise, Cloud, and Hybrid
Leverage Your Investment
Phones
Avaya provides a complete portfolio of business phones and communications endpoints. The company offers devices for use at desks, in conference rooms, and across campuses. They support in-office, mobile, remote, and video users.