Comstor's Cisco Services and Software enablement program for
the entire partner lifecycle, from operations to adoption
ENGAGE
Design Your Plan
DEVELOP
Build Your Practice
GROW
Increase Revenue and Scal
EXTEND
Reach New Markets
Comstor Revolution is your competitive edge to recurring revenue, building margin into your deals and securing customer loyalty utilizing Cisco Services and Software. Revolution consists of four levels that provide defined deliverables proven to advance your Cisco annuity knowledge and practice.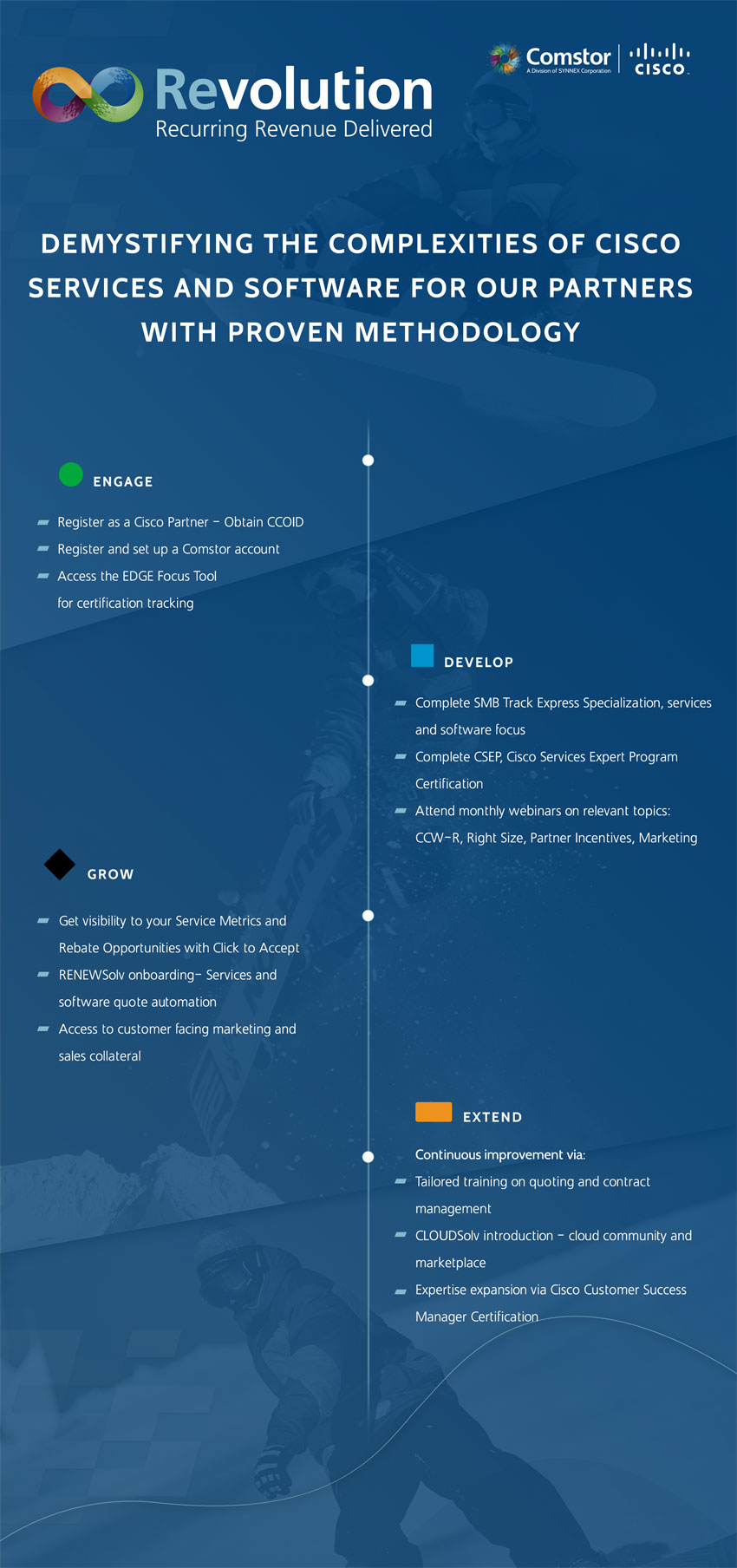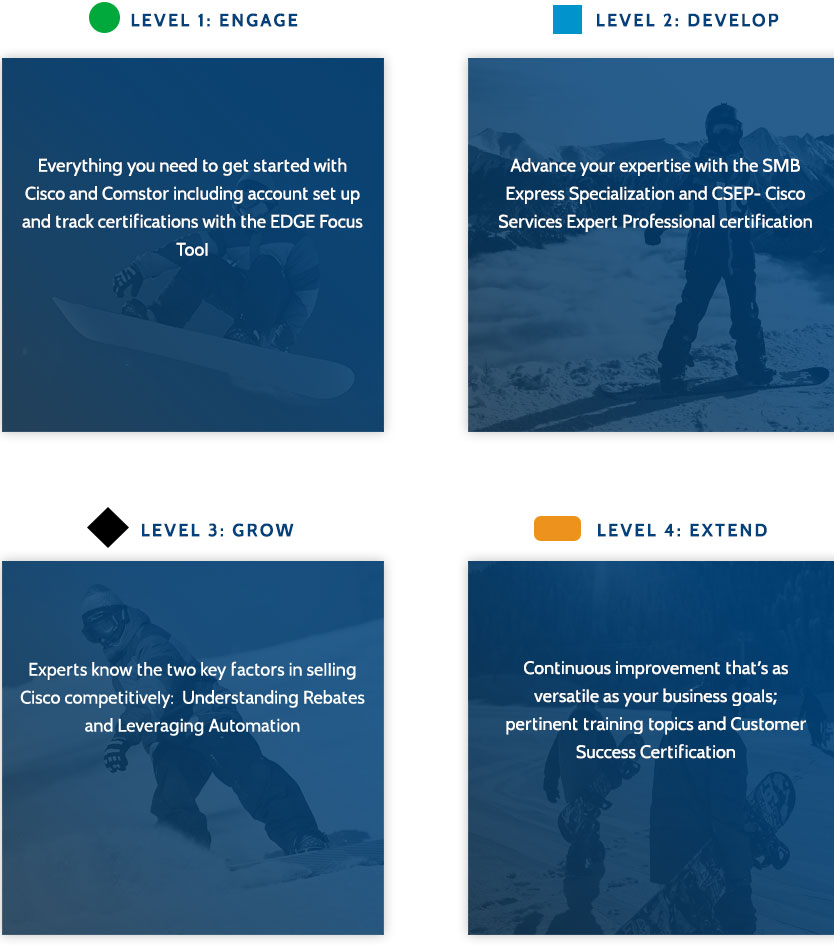 Opt in and discover the power of Revolution
Next Steps / What to Expect
Once you complete and submit the Opt-In form, the Comstor team is immediately notified and you will receive an email that explains the process and reviews next steps. Remember, Revolution is a robust program designed to help every facet of your organization. We will spend some time with you and your organization's key stakeholders to understand how you can get the most out of the Revolution program.
After you've mastered Cisco Services and Software, advance your expertise to another partner progression program