Comstor Elevate
Comstor Elevate demystifies the complexities of Data Center by implementing a series of participation levels that will raise your practice to new heights. This program focuses on Cisco's featured Data Center technologies and partner success.
Elevate your Cisco practice:
Business and application solutions
Maximize product revenue and opportunity
Training & Education Resources for partners
Validated partner solutions
Powering your data center practice with solutions and knowledge
From Novice to Expert, Elevate offers 4 levels of participation to help you power your Data Center practice. The program is open to all Comstor customers. To reap benefits, all you have to do is join!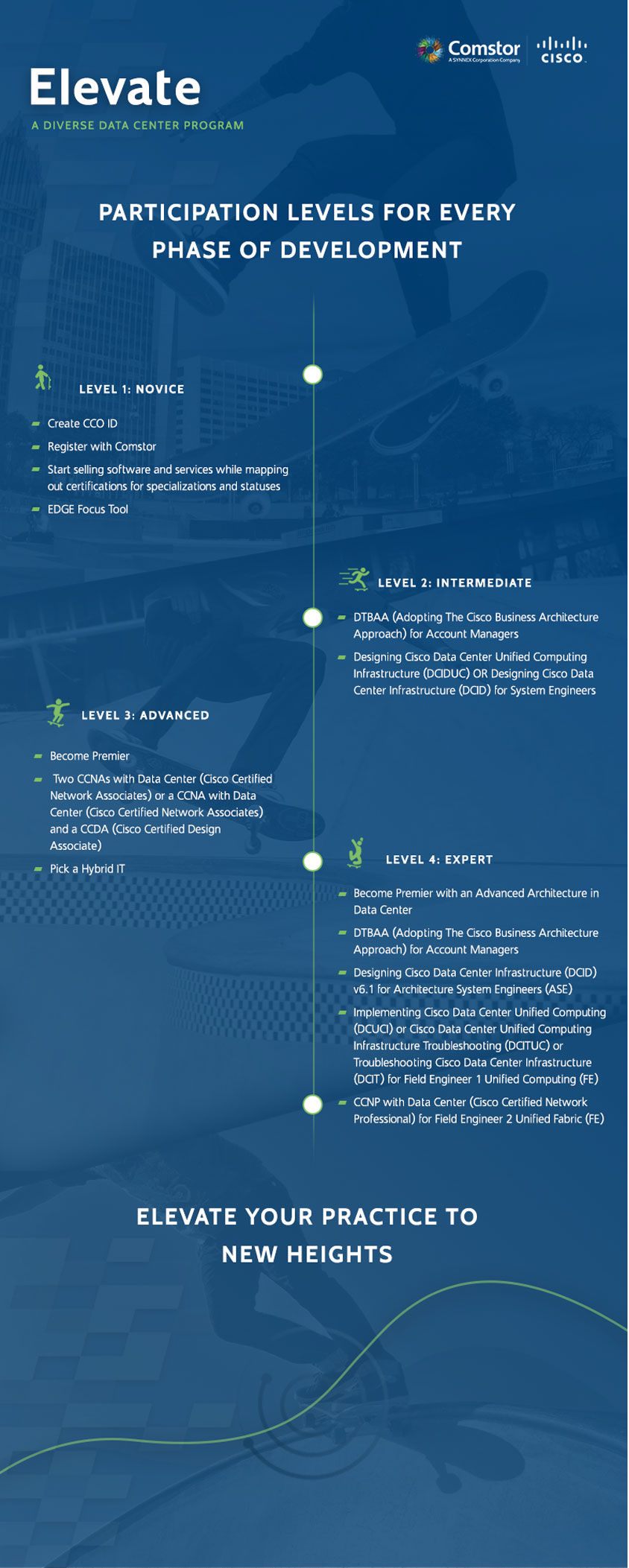 Your journey begins here
Elevate offers 4 levels of participation that provide defined deliverables proven to advance your Data Center knowledge and practice.