Learn why IT's Easier™ with Qube® Through Comstor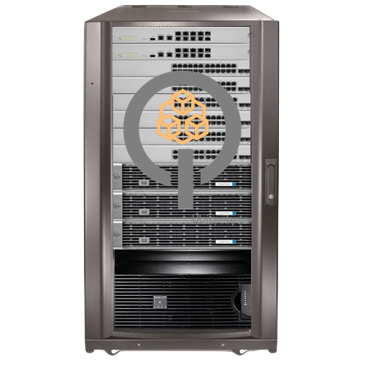 Qube is an IT as a System® approach to designing technology solutions.  Qube integrates Cisco networking, security, data center and collaboration, and delivers optimized end-to-end solutions that arrive ready to use.
We leverage best in class technology and focus on improved architecture and design; engineering the complexity out of the process of integrating, implementing, and supporting these solutions.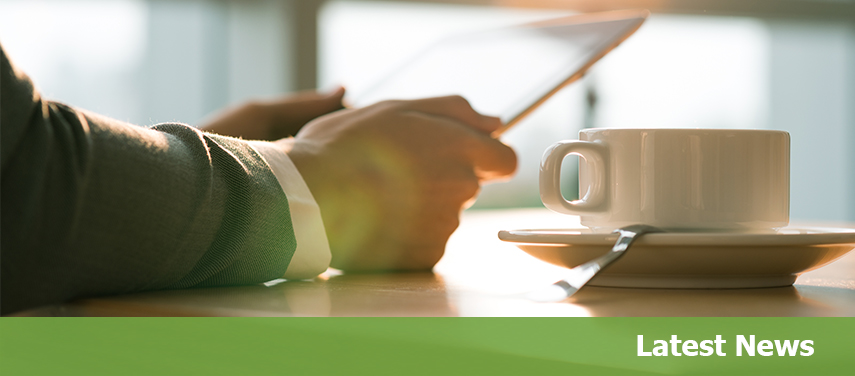 Comstor Solutions Showcase at Cisco LIVE!

Are you attending Cisco LIVE in San Diego in June?  If so, please plan to join Comstor for its Solutions Showcase and Happy Hour at San Diego House of Blues.
Join us to learn how the latest Comstor architectural solutions can help you build and sustain a profitable Cisco business. Our team of experts will be on hand to share detailed information on Comstor EDGE Progression Programs focused on data center, security, collaboration, and networking.
Date:    Monday, June 10
Time:    6 pm to 9 pm
Location:    San Diego House of Blues
1055 Fifth Ave
San Diego, CA 92101
You're invited to stroll through our showcase stations, ask questions and learn how Comstor can support your Cisco practice.
While you're with us, enjoy some music, tasty food and a refreshing beverage while relaxing in the unique indoor-outdoor venue that it is the iconic House of Blues.
Comstor Embraces Customer Experience
It wasn't too long ago that IT resellers were simply order takers.  Working with distributors and manufacturers, IT resellers were able to review customer requirements and fulfill the order at a compelling price. Today's environment is very different – it's more about the customer experience and developing a relationship with the customer built on trust and reliability. As a value-added distributor, Comstor has long embraced a customer-experience approach to supporting VARs with progression and enablement programs.
Certified Network Defender Training
Is your data safe and secure?  Join Comstor for Certified Network Defender (CND) Training and learn how network administrators can protect, detect and respond to network threats.
The training is an introduction to the cyber defense strategies needed in today's critical infrastructure.  A CND will get the fundamental understanding of the true construct of data transfer, network technologies, and software technologies so that they understand how networks operate, understand what software is automating and how to analyze the subject material.
 Date:   Monday, June 3 to Friday, June 7
Time:   9:30 a.m. to 4:30 p.m. Eastern
The CND training is free to Comstor Security Initiative (CSI) members. If you are not a CSI member, please contact us (below) and we will activate your free CSI membership
For additional information, please contact the Comstor Security Initiative (CSI) team
at 303-566-2628 orcsi@comstor-na.com.
Join Comstor for Meraki360 Training
Interested in learning how to build a better network and a stronger cloud practice? Then join Comstor on the first and third Wednesday of every month for Meraki360 training.
May Dates:
Wednesday, June 5
2:30 p.m. – 6:30 p.m. Eastern
Wednesday, June 19
2:30 p.m. – 6:30 p.m. Eastern
Meraki360 is a half-day training program designed to get reseller SEs up to speed on Cisco Meraki. You'll learn how to configure and sell the complete end-to-end solutions, including security, switching, wireless, and mobile device management.
Learn from our specially trained Meraki-certified instructor in a hands-on lab format while you configure and test real devices.
Questions? Ezequiel Rios, Meraki – Business Development at 303-222-4744 or ezequielr@comstor-na.com.
Ignite the Firewall: New Ways to Win NOW!
We know firewall is the foundation of your customers' security architecture – so Cisco Security Engineers are going coast to coast and points in between throughout June to share a technical deep dive on how to sell firewall and tools to support you. Please click here for a  session summary, to learn more and to register for a training near you.
Attendees will learn about the limited-time offer programs to help you close firewall business – including:
•   Partner deal registration discounts on hardware and software and Partner SPIFF
•   New NGFW support offerings for partners
  New partner firewall program to ensure successful firewall migrations
Get information on the newest releases – hardware, software and management software – including:
•   New features and enhancements in the FTD 6.4 release
•   Extended functionality for Cisco Defense Orchestrator management platform
•   Introduction of our new Firepower hardware
•   Live demos on new products
•   Deep dive on firewall use cases
Who should attend?  
Cisco Partner Systems Engineers
Comstor Progression Programs for Reseller Partners
Comstor Progression Programs offer the enablement that partners need to support Cisco architectures. Programs currently available through Comstor focus on security, enterprise networking and collaboration.
Comstor Security Initiative (CSI) is the industry's most comprehensive security practice development program. Comstor Surge focuses on Cisco DNA, network automation, solutions, and partner success. Comstor Evolution focuses on integrating the Cisco collaboration into your portfolio.
Expand Your Marketing Reach with Comstor's Managed Marketing Program
If you are looking to expand your marketing reach, gain more visibility in the market, or obtain new customers, Comstor's Managed Marketing Program can help. As a Comstor Partner you may qualify to work with a variety of Cisco-approved marketing agencies and potentially utilize co-marketing dollars to fund your strategy.
Our program is designed to give our partners the opportunity to work with a span of agencies that offer marketing services ranging from low, medium, and high touch engagement models. If you are interested in participating in the Managed Marketing Program and want to take advantage of the increased lead generation and digital offerings, click below to begin your journey.
Think BIG With Cisco SMB Solutions
Cisco helps seize the opportunities of tomorrow by proving that amazing things can happen when you connect the unconnected. An integral part of our DNA is creating long-lasting customer partnerships, working together to identify our customers' needs and provide solutions that fuel their success.
Cisco's Mission Statement is to shape the future of the Internet by creating unprecedented value and opportunity for our customers, employees, investors, and ecosystem partners.