Comstor Collabapalooza
Join Comstor for the remaining three sessions of this series featuring Cisco's Unified Communication offering.
You will also learn about Comstor Services and Evolution progression program, which is designed to help you grow a profitable Cisco collaboration business.
The remaining segments will cover the following:
Session 4: Cisco Competitive Positioning (April 3)
Session 5: Cisco Tools and Certifications (April 10)
Session 6: Comstor Services and EDGE Progression Programs (April 17)
For additional information on this webinar series or Cisco collaboration, please contact Gavin Critchlow, Comstor Business Development for Cisco Collaboration, please at gavincr@comstor-na.com or 303-566-2650.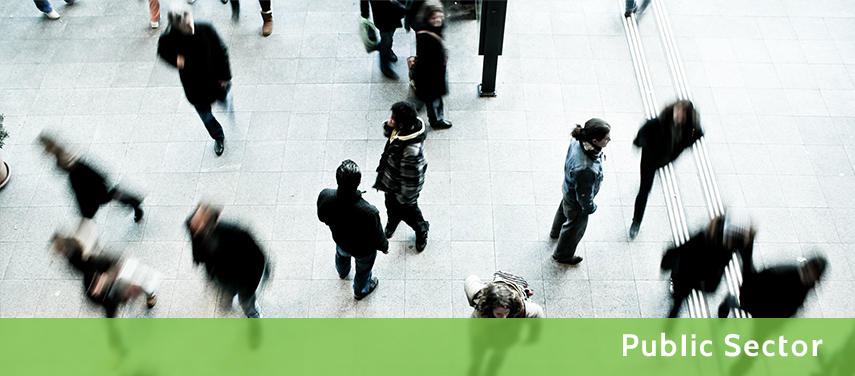 Are VARs Ready for AI, IoT & Cybersecurity Opportunities?
Each year, the Editors of EDGE360 analyze the potential public sector trends that will impact the channel. At the recent Comstor Executive Federal Summit, speakers from Comstor, SYNNEX, Cisco, and Federal Budget IQ all touched on the emerging trends and growing opportunities that may impact Value-Added Resellers (VARs) in the near future.
Cybersecurity, AI, and IoT seemed to top the lists of opportunities. To further explore these trends, the EDGE360 team consulted content from the experts at Cisco.
Secure Your Racks, Stacks, Clouds & Cables
Do you qualify for Comstor's exclusive Cisco data center and security training? We have a limit of 15 seats available – so please contact us as soon as possible to determine if you can join us from May 7 to 9 in Washington, DC.
Industry experts will be leading a deep dive into what Cisco is focusing on around data center and security.  Plans are still being finalized to determine a location in the DC area, but here's a look at the schedule:
May 7, 6:30 pm to 9:30 pm: Arrivals and welcome reception
May 8, 9:00 am to 4:30 pm: Training Sessions (includes lunch)
6:00 pm to 9:00 pm: Dinner
May 9, 9:00 am to 2:30 pm: Training sessions (includes lunch)
Contact us today to determine if you qualify to participate in this unique event.  We can be reached at edgeprograms@comstor-na.com or 303-566-2672.
Join Comstor for Meraki360 Training
Interested in learning how to build a better network and a stronger cloud practice? Then join Comstor on the first and third Wednesday of every month for Meraki360 training.
March Dates:
Wednesday, April 10
2:30 p.m. – 6:30 p.m. Eastern
Wednesday, April 24
2:30 p.m. – 6:30 p.m. Eastern
Meraki360 is a half-day training program designed to get reseller SEs up to speed on Cisco Meraki. You'll learn how to configure and sell the complete end-to-end solutions, including security, switching, wireless, and mobile device management.
Learn from our specially trained Meraki-certified instructor in a hands-on lab format while you configure and test real devices.
Questions? Ezequiel Rios, Meraki – Business Development at 303-222-4744 or ezequielr@comstor-na.com.
Comstor Progression Programs for Reseller Partners
Comstor Progression Programs offer the enablement that partners need to support Cisco architectures. Programs currently available through Comstor focus on security, enterprise networking and collaboration.
Comstor Security Initiative (CSI) is the industry's most comprehensive security practice development program. Comstor Surge focuses on Cisco DNA, network automation, solutions, and partner success. Comstor Evolution focuses on integrating the Cisco collaboration into your portfolio.
Expand Your Marketing Reach with Comstor's Managed Marketing Program
If you are looking to expand your marketing reach, gain more visibility in the market, or obtain new customers, Comstor's Managed Marketing Program can help. As a Comstor Partner you may qualify to work with a variety of Cisco-approved marketing agencies and potentially utilize co-marketing dollars to fund your strategy.
Our program is designed to give our partners the opportunity to work with a span of agencies that offer marketing services ranging from low, medium, and high touch engagement models. If you are interested in participating in the Managed Marketing Program and want to take advantage of the increased lead generation and digital offerings, click below to begin your journey.
Think BIG With Cisco SMB Solutions
Cisco helps seize the opportunities of tomorrow by proving that amazing things can happen when you connect the unconnected. An integral part of our DNA is creating long-lasting customer partnerships, working together to identify our customers' needs and provide solutions that fuel their success.
Cisco's Mission Statement is to shape the future of the Internet by creating unprecedented value and opportunity for our customers, employees, investors, and ecosystem partners.