Meraki Wi-Fi 6
The Cisco Meraki program is a great resource for Value-Added Resellers (VARs) that are looking to expand IT offerings without adding in-house resources. One focus of the Meraki program is Wi-Fi 6, which is coming at a pivotal time for the industry and promises to be better than previous Wi-Fi standards.
Wi-Fi 6 is paving the way for innovative technologies, such as virtual reality and autonomous vehicles, as well as improving everyday connectivity. VARs that are exploring Meraki should become familiar with Wi-Fi 6 and its unique benefits. In a recent Cisco blog, the author took a look at the top three benefits of Wi-Fi 6.
For additional information on Wi-Fi 6 and all things Meraki, you are invited to participate in one of the upcoming Meraki trainings listed below.
Join Comstor for Meraki360 Training
Interested in learning how to build a better network and a stronger cloud practice? Then join Comstor on the first and third Wednesday of every month for Meraki360 training.
August Dates:
Wednesday, August 14
2:30 p.m. – 6:30 p.m. Eastern
Wednesday, August 28
2:30 p.m. – 6:30 p.m. Eastern
Meraki360 is a half-day training program designed to get reseller SEs up to speed on Cisco Meraki. You'll learn how to configure and sell the complete end-to-end solutions, including security, switching, wireless, and mobile device management.
Learn from our specially trained Meraki-certified instructor in a hands-on lab format while you configure and test real devices.
Questions? Ezequiel Rios, Meraki – Business Development at 303-222-4744 or ezequielr@comstor-na.com.
Comstor Certified Ethical Hacker Training
The most desired information security training program in the industry is now being offered for FREE to Comstor Security Initiative (CSI) members.  A $3,895 value, the course will be delivered by Global Knowledge and will provide Comstor resellers with advanced hacking tools and techniques used by hackers and IT security professionals alike.
The goal of this course is to help you master an ethical hacking methodology that can be used in penetration testing to lawfully assess the security of a system. This course delivers in-demand ethical hacking skills while preparing you for the internationally-recognized Certified Ethical Hacker certification exam (312-50) from EC-Council.
Dates: Monday, August 26 through Friday, August 30
Times:  10:00 am – 6:00 pm EST. each day
Format: Virtual
Limited to active CSI Partners
1 Attendee per partner
Once the course is completed, an exam voucher will be provided for certification as an Ethical Hacker, now highly recognized as a new baseline skills certification option for U.S. cyber defenders.
The new Certified Ethical Hacker program is a recognized certification for the DoD's Computer Network Defense Service Providers (CND-SPs), a specialized personnel classification within the United States Department of Defense information assurance workforce.
What's New?
IoT Hacking and Vulnerability Analysis
Focus on Emerging Attack Vectors – Cloud, AI, ML, Etc..
Hacking Challenges
Coverage of the Latest Threats
Complete Malware Analysis
Coverage of the latest hacking tools
What You'll Learn
Reconnaissance
Enumeration
Gaining Access
Maintaining Access
Covering Tracks
Learn More
For additional information, please contact the Comstor Security Initiative (CSI) team
at 303-566-2628 or csi@comstor-na.com.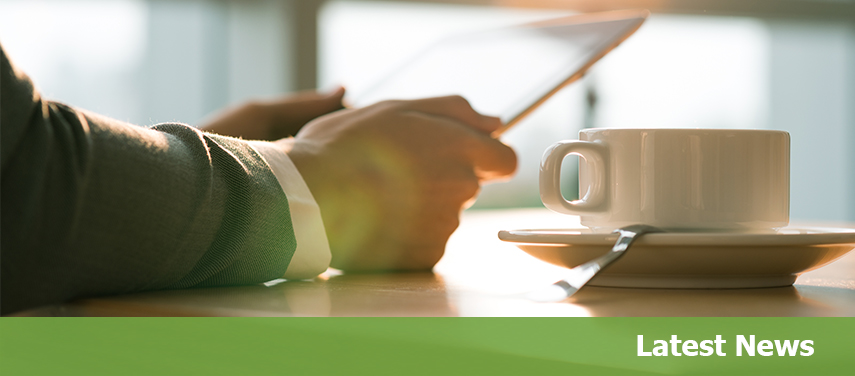 Cisco Webex: The More Intuitive Way to Work
Your employees, customers, and partners need the ability to connect and collaborate, at any time, from any location — across time zones or simply across the conference table.
Those workplaces are expanding faster than ever, powered by mobile and cloud usage that makes virtual meetings essential. With scalable and secure voice, video, and content sharing, real-time collaboration can happen anywhere.
Cisco WebEx makes working together what it should be – intuitive. Teams can work faster, smarter, and more effectively than ever, resulting in improved productivity and faster decision-making, as well as better customer service.
Comstor can help you build your collaboration practice through its Evolution program. This comprehensive program provides focused consulting, best practices, education, training, tools and tactics for each reseller's core business functions.
To learn more about how Comstor Evolution can help you launch Cisco WebEx and more, please contact Gavin Critchlow, Comstor Business Development, at 303-566-2650 or gavincr@comstor-na.com.
Learn why IT's Easier™ with Qube® Through Comstor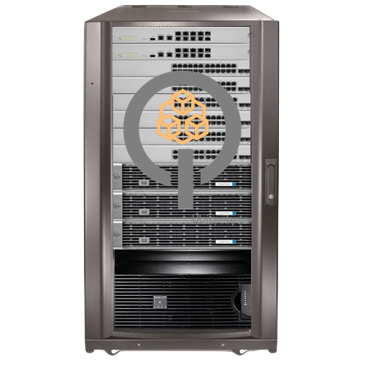 Qube is an IT as a System® approach to designing technology solutions.  Qube integrates Cisco networking, security, data center and collaboration, and delivers optimized end-to-end solutions that arrive ready to use.
We leverage best in class technology and focus on improved architecture and design; engineering the complexity out of the process of integrating, implementing, and supporting these solutions.
Comstor Progression Programs for Reseller Partners
Comstor Progression Programs offer the enablement that partners need to support Cisco architectures. Programs currently available through Comstor focus on security, enterprise networking and collaboration.
Comstor Security Initiative (CSI) is the industry's most comprehensive security practice development program. Comstor Surge focuses on Cisco DNA, network automation, solutions, and partner success. Comstor Evolution focuses on integrating the Cisco collaboration into your portfolio.
Expand Your Marketing Reach with Comstor's Managed Marketing Program
If you are looking to expand your marketing reach, gain more visibility in the market, or obtain new customers, Comstor's Managed Marketing Program can help. As a Comstor Partner you may qualify to work with a variety of Cisco-approved marketing agencies and potentially utilize co-marketing dollars to fund your strategy.
Our program is designed to give our partners the opportunity to work with a span of agencies that offer marketing services ranging from low, medium, and high touch engagement models. If you are interested in participating in the Managed Marketing Program and want to take advantage of the increased lead generation and digital offerings, click below to begin your journey.
Think BIG With Cisco SMB Solutions
Cisco helps seize the opportunities of tomorrow by proving that amazing things can happen when you connect the unconnected. An integral part of our DNA is creating long-lasting customer partnerships, working together to identify our customers' needs and provide solutions that fuel their success.
Cisco's Mission Statement is to shape the future of the Internet by creating unprecedented value and opportunity for our customers, employees, investors, and ecosystem partners.