Comstor, Cisco Focus on Customer Experience
While technologies like AI and IoT are top of mind for many value-added resellers, customer experience should be, too. At the Comstor Executive Federal Summit, speakers from both Comstor and Cisco focused on the importance of customer experience for VARs and their customers.
"Customer experience. These two words are being used and invested in heavily by Cisco," said Jay Denton, Vice President of Comstor North America in his session at Federal Summit. "In today's world of digital, the traditional tactics aren't going to cut it. "We have to adapt and move fast."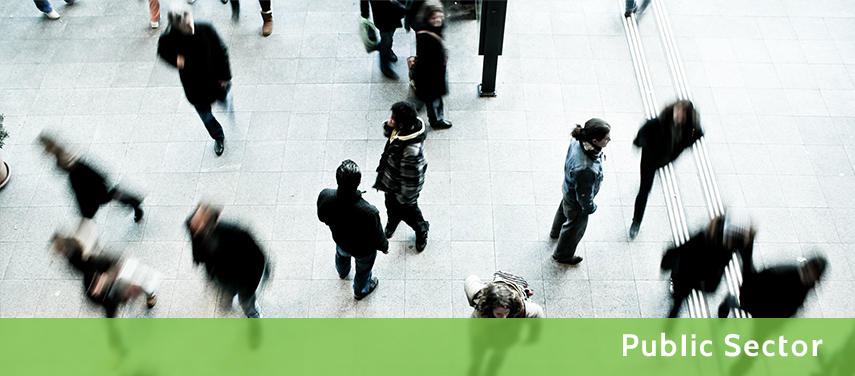 SOCOM BPA Offers VARs New Vehicle for Participating in Government IT
United States Special Operations Command (SOCOM) provides command, control and training for all special operations forces in the United States. In short, SOCOM prepares assigned forces to carry out special operations, psychological operations and civil affairs missions as required during peacetime or hostilities.
To support their mission, SOCOM must have the latest in cutting-edge IT solutions and services, and the General Services Administration (GSA) has issued a five-year, $5.5B blanket purchase agreement (BPA) for IT products and services to help make that happen.
Join Comstor for Meraki360 Training
Interested in learning how to build a better network and a stronger cloud practice? Then join Comstor on the first and third Wednesday of every month for Meraki360 training.
May Dates:
Wednesday, May 8
2:30 p.m. – 6:30 p.m. Eastern
Wednesday, May 22
2:30 p.m. – 6:30 p.m. Eastern
Meraki360 is a half-day training program designed to get reseller SEs up to speed on Cisco Meraki. You'll learn how to configure and sell the complete end-to-end solutions, including security, switching, wireless, and mobile device management.
Learn from our specially trained Meraki-certified instructor in a hands-on lab format while you configure and test real devices.
Questions? Ezequiel Rios, Meraki – Business Development at 303-222-4744 or ezequielr@comstor-na.com.
Comstor Solutions Showcase at Cisco LIVE!
Are you attending Cisco LIVE in San Diego in June?  If so, please plan to join Comstor for its Solutions Showcase and Happy Hour at San Diego House of Blues.
Join us to learn how the latest Comstor architectural solutions can help you build and sustain a profitable Cisco business. Our team of experts will be on hand to share detailed information on Comstor EDGE Progression Programs focused on data center, security, collaboration, and networking.
Date:    Monday, June 10
Time:    6 pm to 9 pm
Location:    San Diego House of Blues
1055 Fifth Ave
San Diego,    CA 92101
You're invited to stroll through our showcase stations, ask questions and learn how Comstor can support your Cisco practice.
While you're with us, enjoy some music, tasty food and a refreshing beverage while relaxing in the unique indoor-outdoor venue that it is the iconic House of Blues.
No need to register – just consider this your invitation and simply stop by!
Comstor Progression Programs for Reseller Partners
Comstor Progression Programs offer the enablement that partners need to support Cisco architectures. Programs currently available through Comstor focus on security, enterprise networking and collaboration.
Comstor Security Initiative (CSI) is the industry's most comprehensive security practice development program. Comstor Surge focuses on Cisco DNA, network automation, solutions, and partner success. Comstor Evolution focuses on integrating the Cisco collaboration into your portfolio.
Expand Your Marketing Reach with Comstor's Managed Marketing Program
If you are looking to expand your marketing reach, gain more visibility in the market, or obtain new customers, Comstor's Managed Marketing Program can help. As a Comstor Partner you may qualify to work with a variety of Cisco-approved marketing agencies and potentially utilize co-marketing dollars to fund your strategy.
Our program is designed to give our partners the opportunity to work with a span of agencies that offer marketing services ranging from low, medium, and high touch engagement models. If you are interested in participating in the Managed Marketing Program and want to take advantage of the increased lead generation and digital offerings, click below to begin your journey.
Think BIG With Cisco SMB Solutions
Cisco helps seize the opportunities of tomorrow by proving that amazing things can happen when you connect the unconnected. An integral part of our DNA is creating long-lasting customer partnerships, working together to identify our customers' needs and provide solutions that fuel their success.
Cisco's Mission Statement is to shape the future of the Internet by creating unprecedented value and opportunity for our customers, employees, investors, and ecosystem partners.