Join us at the 2018 SYNNEX Inspire Conference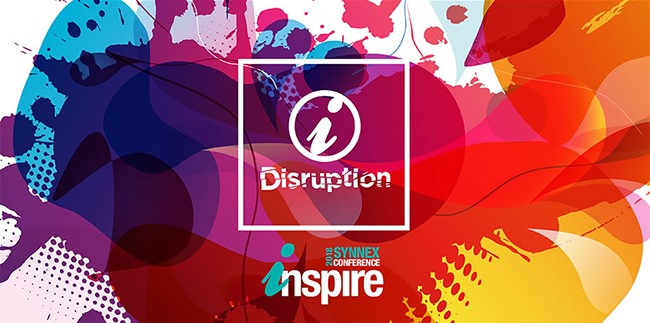 The 2018 SYNNEX Inspire Conference will bring together more than 2,000 IT professionals from across the United States, including hundreds of resellers, industry-leading vendor partners, top SYNNEX executives, and subject matter experts.
Inspire is SYNNEX' largest annual event and is designed to help you further develop the tools you need to succeed. You'll have numerous opportunities during the three-day conference to experience educational sessions, cultivate new business relationships, and expand your understanding of "disruptive change" while being surrounded by IT's most innovative solution trends.
Comstor GSA Contract Revamped to Help VARs Close Deals

With federal buying season underway, there is an expected frenzy to occur this year more than any other year in the recent past. Government contractors and Value-Added Resellers (VARs) need to be prepared and have the tools in place to do business with the government. Comstor has laid the groundwork for VARs to tap into the General Services Administration (GSA) contract schedule today and in the future.
Get Specialized and Earn your Select Status in One Training
Join Comstor on Thursday, August 30th, from 10:30-5:00 Eastern, for a one-day Express Networking Specialization training. This course will be virtual, instructor-led and you will be given the opportunity to complete the exams after class. Please note two individuals from the same company need to pass Exam 700-901 to obtain their select status.
Jump-start your Cisco business with the Express Networking Specialization. Focus on Meraki cloud networking and gain exposure to other foundational Cisco technologies. Technical sales professionals will gain the practical knowledge needed to lead confidently with Cisco across industries and customer segments.
To learn more about Express Networking Specialization, please contact Reid Scrimgeour, Comstor Business Development, Cisco Enterprise Networks at ReidS@comstor-na.com or Carissa Scholl, Comstor Business Development, Cisco Data Center, at carissas@comstor-na.com.
Join us for Meraki360 Trainings
Comstor will be hosting a Meraki360 training on the first and third Wednesday of every month, through December 19.
Meraki360 is a half-day training program designed to get reseller SEs up to speed on Cisco Meraki.
You'll learn how to configure and sell the complete end-to-end solutions, including security, switching, wireless, and mobile device management.
Learn from our specially trained Meraki-certified instructor in a hands-on lab format while you configure and test real devices.
Click below to view the full schedule and to register.
Questions? Please contact Reid Scrimgeour, Business Development, Cisco Enterprise Networks at 303 222 4778 or ReidS@comstor-na.com.
Expand Your Marketing Reach with Comstor's Managed Marketing Program
If you are looking to expand your marketing reach, gain more visibility in the market, or obtain new customers, Comstor's Managed Marketing Program can help.
As a Comstor Partner you may qualify to work with a variety of Cisco-approved marketing agencies and potentially utilize co-marketing dollars to fund your strategy.
Our program is designed to give our partners the opportunity to work with a span of agencies that offer marketing services ranging from low, medium, and high touch engagement models. If you are interested in participating in the Managed Marketing Program and want to take advantage of the increased lead generation and digital offerings, click below to begin your journey.
Comstor Progression Programs for Reseller Partners
Comstor Progression Programs offer the enablement that partners need to support Cisco architectures. Programs currently available through Comstor focus on security, enterprise networking, collaboration, data center, and services and software.
Comstor Security Initiative (CSI) is the industry's most comprehensive security practice development program. Comstor Surge focuses on Cisco DNA, network automation, solutions, and partner success. Comstor Evolution focuses on integrating the Cisco collaboration into your portfolio. Comstor Revolution is your competitive edge to recurring `revenue, building margin into your deals, and securing customer loyalty utilizing Cisco Services and software.
Please click here to learn more about the Comstor Progression Programs.