Sonus Partner Assure Program
Built on the principle that doing business should never be more complicated than the communications challenges we solve, Sonus Partner Assure offers a streamlined engagement structure, a straightforward pricing framework, and easy-to-access training and tools. The program provides compelling discounts and practical training programs to power up your lead and pipeline development.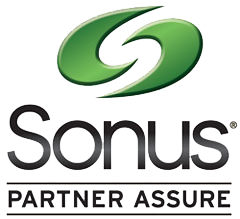 practical training programs to power up your lead and pipeline development.
Partner Benefits and Authorizations
Sonus is committed to engaging with a select group of partners looking to capture the rapidly growing SIP-based UC opportunity across the enterprise customer base. Authorized partners bring the distinct differentiation of Sonus' carrier heritage, highly scalable solutions that offer five 9s reliability, and a support model worthy of any service provider network.
Certified Sonus Partner Assure partners offer the broadest portfolio of Sonus solutions. Sonus Partner Assure Authorized Resellers focus primarily on supporting Microsoft® Lync™-based UC implementations with the Sonus SBC 1000 and Sonus SBC 2000.

Sonus SBC Portfolio and the WestconGroup GSA Program
WestconGroup works with our fully Authorized GSA Dealers to support their federal customers. Federal agencies can procure the Sonus Session Border Controller portfolio at pre-negotiated terms through our WestconGroup GSA Program.
Learn how Sonus resellers can serve government agencies seamlessly through the WestconGroup GSA website.
Find out how Sonus supports Westcon resellers selling to the federal government through our Westcon Federal Program.
Westcon Enablement: Your Competitive Advantage
As a Westcon UCC partner, you have immediate access to channel resources that expand your capabilities and extend your market reach. We offer specialized products, solutions and complementary services to cement your status as a trusted and complete UCC solutions advisor.
You also gain technical, sales and marketing support you won't find anywhere else. Better care. Better credit. Better services and support. Because you deserve all the extra value Westcon partnership brings.
Westcon EDGE Program: ENGAGE, DEVELOP, GROW, EXTEND
Westcon EDGE helps differentiate your business through value-added distribution support to strengthen your UCC solutions practice. The proof is in our end-to-end programs, business-extending services and future-ready enablement resources.
To reap the benefits of partnership with Westcon and Sonus, please contact your Westcon Account Manager or UCC team.