Serve New Customer Sets and Boost Sales When You Partner with Westcon and RingCentral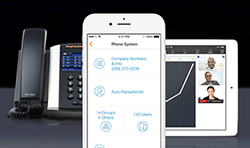 Westcon's partnership with RingCentral enables our reseller partners to offer an affordable business phone solution that meets the needs of businesses of all sizes. RingCentral's unique partner program lets you earn more, expand your market reach, and tap into new markets.
RingCentral, Inc. is a leading provider of flexible and cost-effective software as a service (SaaS) solutions for business communications, including a cloud-based contact center solution and Glip, an advanced team collaboration workspace. Their flagship cloud PBX phone system utilizes VoIP (voice over internet protocol) technology to eliminate the need for on-premise PBX hardware. This unique approach offers your customers the ability to communicate via voice, text, and fax on multiple devices—including smartphones, tablets, computers, and desk phones—using company 800 numbers that enable toll-free inbound calls.
Top 5 Reasons Why Your Customers and Prospects Will Love RingCentral:
It provides a low-cost, hassle-free alternative to traditional on-premise PBXs.
It offers a reliable, cloud communications system that is both easy-to-use and scalable.
It delivers advanced PBX functionality for multiple locations and virtual employees.
It allows service and phones to be set up instantly.
It includes a complete cloud communication system: voice, fax, text, HD video meetings, and conferencing.