Unleash the Full Power of Collaboration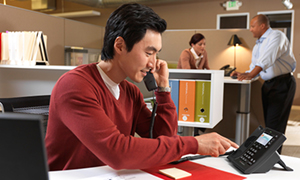 More than 415,000 companies and institutions worldwide defy distance with secure video, voice and content solutions from Polycom to increase productivity, speed time to market, and provide better customer service. As part of the Polycom partner ecosystem, Westcon's reseller community provides flexible collaboration solutions that deliver powerful user experiences in every environment.
Westcon brings dynamic value to your Polycom partnership, helping you grow UCC business with end-to-end solutions that give you an EDGE.
Click here to uncover new opportunities by helping your customers unleash the power of human collaboration.
Polycom® RealPresence® Group Series Overview
Polycom RealPresence Group Series creates next-generation group collaboration experiences through accelerated innovation.