Secure the Future with Check Point Software Technologies and Westcon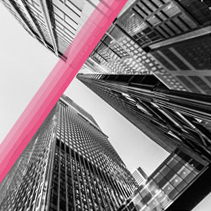 Check Point Software Technologies, the largest pure-play security vendor globally, provides industry-leading solutions and protects customers from cyberattacks with an unmatched catch rate of malware and other types of attacks. Check Point offers a complete security architecture defending the entire enterprise, from networks to mobile devices, in addition to comprehensive and intuitive security management. Check Point protects more than 100,000 organizations of all sizes and is 100 percent channel-driven.
Recognizing Greatness: Your Success Inspires Ours
As Check Point Software Technologies' 2015 North America Distributor of the Year, Westcon delivers the solutions, services and enablement resources reseller partners need to secure the future. Through its Weston Academy, Westcon is also an Authorized Training Center for Check Point, offering the education you and your customers need to stay authorized, certified and ahead of sophisticated threats. Click here to secure the future with Check Point and Westcon.