Ascom Wireless Solutions Partner Program
The Ascom Wireless Solutions Sales Partner program is structured to give partners a competitive edge in the wireless marketplace. Ascom Wireless Solutions works closely with sales partners globally, offering sales support, technical support programs and resources that make it easy to successfully sell Ascom solutions and products.
Ascom Tier 2 Reseller Program – Authorized Reseller
As an authorized reseller for Ascom Wireless Solutions, you have access to Westcon UCC expertise coupled with support from Ascom channel management to deliver the best solutions for your customers.
Ascom Solution Partners – Certified, Silver and Gold
As an Ascom Solution Partner, you realize all the benefits of the Ascom Sales Partner Program and more. There are three Solution Partner levels: Certified, Silver and Gold.
Certified Solution Partner. Ascom Certified Solution Partners have made the necessary commitments in integrating the Ascom Wireless Solution into their portfolios.
Silver Solution Partner. Ascom Silver Solution Partners have taken the next step toward becoming wireless solutions experts, investing further in the Ascom training program and volume commitments. Typically at this stage business partners have identified the benefits of expanding their Ascom portfolio and introduce additional Ascom products and applications into their client base.
Gold Solution Partner. The ultimate accolade! Ascom Gold Solution Partners have identified the business potential in partnering with Ascom and made Ascom Wireless Solutions an integral part of their portfolios. They enjoy the success that comes with being a Gold Partner, increasing their investment and focus working with Ascom.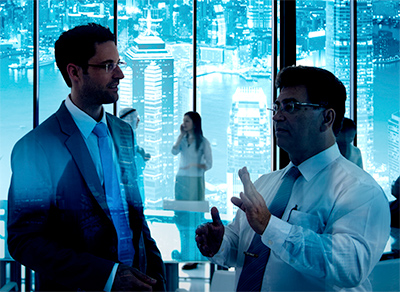 To learn more about Ascom's network of highly successful partners, contact us today.
Westcon Enablement: Your Competitive Advantage
As a Westcon UCC partner, you have immediate access to channel resources that expand your capabilities and extend your market reach. We offer specialized products, solutions and complementary services to cement your status as a trusted and complete UCC solutions advisor.
You also gain technical, sales and marketing support you won't find anywhere else. Better care. Better credit. Better services and support. Because you deserve all the extra value Westcon partnership brings.