Security
Better network security means better business. Extend security everywhere to protect your network, your data, and your organization. Detect and stop threats better with Cisco network security products.
Identity Services Engine
Get a security policy management platform that automates and enforces context- aware security access to network resources. Identity Services Engine delivers superior user and device visibility to support enterprise mobility experiences and to control access. It shares data with integrated partner solutions to accelerate their capabilities to identify, mitigate, and remediate threats.
Centralized Device Management
Unify management and control of thousands of mobile and desktop devices in the secure, browser-based Meraki dashboard. Drive your organization's mobility initiatives by seamlessly onboarding new devices and automating application of security policies.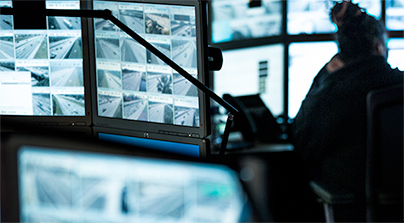 Secure Access Control System
To meet new demands for access control management and compliance, and to support the increasingly complex policies that this requires, your organization needs Cisco Secure Access Control System.
Your enterprise can gain these benefits from Cisco Secure Access Control System:
Receive support for two distinct protocols: RADIUS for network access control and TACACS+ for network device access control
Use multiple databases concurrently for maximum flexibility in enforcing access policy
Enjoy increased power and flexibility for access control policies that may include authentication for various access requirements
Get integrated monitoring, reporting and troubleshooting components, accessible through an easy-to-use, web-based GUI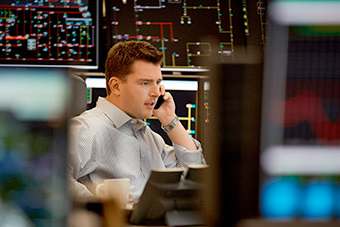 NAC Appliance (Clean Access)
With Cisco NAC Appliance (formerly Cisco Clean Access), use your organization's network infrastructure to enforce security policy compliance on all devices that attempt to gain access. Best of all, this Network Admission Control (NAC) product is easy to deploy. Your network administrators can use the Cisco NAC Appliance to authenticate, authorize, evaluate, and remediate wired, wireless, and remote users before they can access the network.
NAC Guest Server
Provide Internet access to visiting customers, contractors, and partners — without exposing your company's internal infrastructure. Create guest accounts for temporary network access. Cisco NAC Guest Server provides guest policy enforcement to either the Cisco NAC Appliance or the Cisco Wireless LAN Controller, where guest policies are enforced. A core policy component of the Cisco TrustSec solution, it provides full guest access lifecycle support, including provisioning, notification, management, and reporting.
Advanced Malware Protection
Cisco Advanced Malware Protection (AMP) provides you with global threat intelligence, advanced sandboxing, and real-time malware blocking to prevent breaches. But because you can't rely on prevention alone, AMP also continuously analyzes file activity across your extended network, so you can quickly detect, contain, and remediate advanced malware.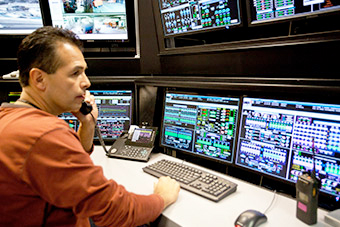 Email Security
Cisco Email Security offers high availability email protection against the constant, dynamic, rapidly changing threats affecting email today. Featured products include:
Cloud Email Security
Reliable, all-inclusive service with software, computing power, and support
Cost-effective cloud-based solution that reduces your onsite data center footprint
Email Security Appliances
Appliances come ready to plug-in on premises, in the right size for your environment
Defend mission-critical email systems at the gateway to minimize downtime
Content Security Management Appliances
Unified email and web security management to centralize and consolidate policy and runtime data
Central platform and single management interface for all reporting and auditing
Next Generation Firewalls
Stop threats, see what's happening on your network, and reduce costs with Cisco threat-focused next-generation firewall appliances. Block more threats and quickly mitigate those that do breach your defenses with the industry's first threat-focused NGFW. Our Cisco Firepower NGFW appliances combine our proven network firewall with the industry's most effective next-gen IPS and advanced malware protection. All so you can get more visibility, be more flexible, save more, and protect better.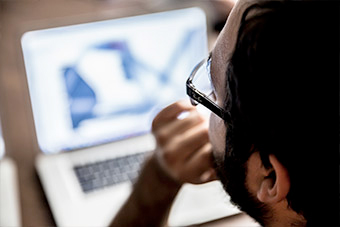 Next Generation Intrusion Prevention System
Cisco FirePOWER 8000 Series Appliances deliver industry-best threat protection as the high-performance platform for the Cisco FirePOWER next-generation intrusion prevention system (NGIPS) solution. Our enterprise-level network security appliances provide multi-layered threat protection at high inspection throughput rates with a low cost of ownership.
Security Management
Managing network security solutions is often challenging. Accomplishing this in the changing landscape of mobile workers, virtual data centers, and cloud computing-based services adds more complexity. To address these challenges, Cisco offers centralized operational tools, such as enterprise-grade Cisco Security Manager, to simplify and help you manage your entire Cisco network security deployment. In addition, Cisco partnered with best-in-class technology vendors to deliver Security Information and Event Management (SIEM) systems that have been pre-tested and validated with Cisco security products.
VPN and Endpoint Security Clients
Improve security and maintain productivity with Cisco VPN technology. Cisco VPNs help connect offices, remote users, and business partners – securely and affordably. The Cisco AnyConnect Mobility Solution combines industry-leading Cisco web security with next-generation remote access technology to help organizations easily manage the security risks of borderless networks.
Web Security
Cisco offers more options for tighter security. Cisco web security solutions provide multiple deployment options and integrate easily into your Cisco data center, network, or branch office. Products include:
OpenDNS Umbrella
Cisco Content Security Management Appliance
Cisco Web Security Appliances
Cisco Cloud Web Security
Cisco Cloud Access Security