Our SYNNEX Westcon-Comstor business operates in North America and Latin America and focuses on security, collaboration, networking, and data center. Our expert technical knowledge and industry-leading partner programs are designed to keep our partners at the forefront of their markets to drive business and growth.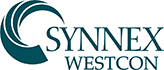 Digital transformation and technology innovations have now reached every part of the IT marketplace and are continuing to evolve at a more rapid pace each day. However, transformation, innovation, and fast pace can be disastrous if not deployed, utilized, and most importantly, secured properly. Breaches and network failures can stretch IT personnel beyond their capability and capacity. The SYNNEX Westcon Networking and Security business goes far beyond traditional distributor support for security, networking, and data center. We provide an extensive line card of established and emerging vendor solutions, expert technical knowledge, advanced services, training, and industry-leading partner programs that keep our partners ahead of the market so they can stay viable today and beyond.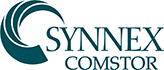 SYNNEX Comstor specializes in Cisco technology solutions. We help our partners build a successful Cisco practice with specialized technical and market expertise and a comprehensive strategy that covers all stages of the sales cycle. Comstor EDGE Progression Programs enable partners through focused consulting, best practices, training, tools, and tactics focused on the core business function of the partner. EDGE, which stands for Engage, Develop, Grow, and Extend, engages partners at specific levels of participation based on their targeted Cisco technology. These technologies include security, collaboration, data center, networking, and services.