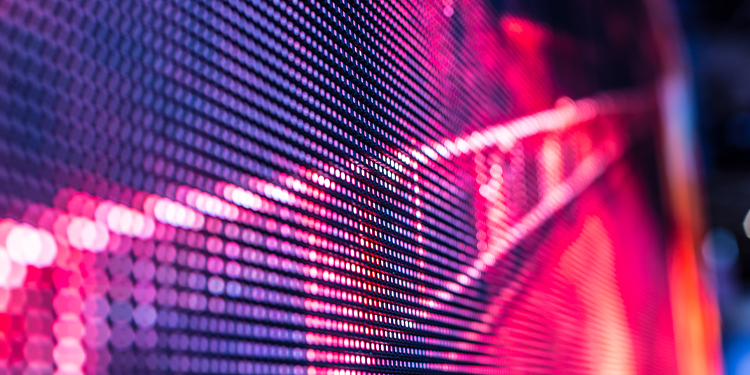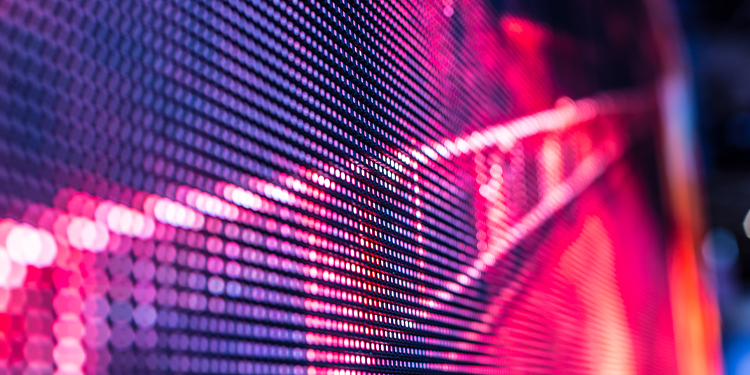 In February, SYNNEX VISUALSolv wrote about how to capitalize on video wall opportunities. Whether you lean toward projection, LCD, or LED (though, no doubt, preference should take a back seat to the customer's scope and needs), we cannot deny that video walls continue to be a powerful tool for visual communications.
"There is a wealth of opportunity in video walls and digital signage," said Parker Dingler, CTS-D, CTS-I, senior solutions architect for SYNNEX. "Asking the right questions can help … ensure [customers are] provided a complete solution that includes connectivity, installation, service, etc."
That said, what do you need to build a stunning video wall? A seamless display, a best-in-class processor, and a knowledgeable partner who can tie it all together.
Three industry leaders — Samsung, RGB Spectrum, and SYNNEX — have recently partnered to bring AV/IT integrators and resellers just that. Learn why this new partnership is special and will help you knock your next video wall build out of the park.
Not Just the Latest Bundle
Offered through SYNNEX, Samsung and RGB's new offering combines best-in-class displays and processors that result in stunning, multi-image video walls. Samsung's and RGB's solutions were paired together with mission-critical applications in mind, from digital signage to control rooms. Think along these lines:
Surveillance Control Rooms

Emergency Response Command Centers

Smart Campuses and Cities

Real-Time Crime Centers

Police/Public Safety Emergency Operations Centers (EOCs)

Enterprise-level Security Operations Centers (SOCs)
Why is this more than just the latest industry bundle? Because strong partnerships lead to strong solutions — resulting in better, well, results! But it's more than that: This new offering shows a commitment by each involved partner to deliver better visual-communication solutions. It's a commitment that each, whether manufacturer or distributor, has made to put in the hard work, outside of their comfort zones (e.g., their own products and specialties), to better serve the customer. 
Why AV/IT Should Spec Only the Best for Mission-Critical Environments
When you bring together industry-leading video wall displays from Samsung and widely deployed video wall processors from RGB Spectrum, then deliver it through SYNNEX, success is certain. RBG and Samsung's new dual offering brings out the strengths of each partner to deliver the best possible end product. Take a look at the technology offerings within this bundle.
Samsung Displays: The display is a critical component of the video wall system. The content displayed is what the consumer sees and reacts to on an emotional and even biological level. Here are the Samsung displays you can consider for this bundle:
The Wall

. The Wall is the ultimate centerpiece, offering industry-leading picture quality and long-lasting quality to meet the demands of mission-critical environments.

IF Series

. Samsung's IF Series is a large-scale indoor LED option providing the view of the lifetime. It showcases critical information while guaranteeing performance to keep the video wall operational at all times.

Crystal UHD Signage

. If you've somehow missed Samsung's Crystal UHD signage, take a good, hard look; the series' premium-grade displays bring exceptional picture quality, high-brightness, and a non-glare panel, regardless of ambient light — essential for keeping staff, like those in a control room, from missing detailed information.

Samsung LCDs

. With extremely narrow bezels, Samsung's LCD video walls are reliable, versatile, and dynamic. They bring uninterrupted, around-the-clock viewing for environments like SOCs and more.
RGB Spectrum Processors: The processor is the heart of the video wall system. RGB's processors enable real-time, high-resolution display of multiple sources across Samsung LED or LCD video walls, or even across a single display. Here are the RGB processors offered in this bundle:
QuadView UHDx Multiviewer

. RGB Spectrum's QuadView UHDx is an entry-level video wall processor capable of displaying up to four simultaneous real-time images on a large-format display.

Galileo Video Processor

. Galileo is a powerful multi-image video wall processor with advanced capabilities, optimized for the most demanding visual environments.
SYNNEX is the thread that unifies these video wall solutions — serving as a direct line of communication and support to AV/IT resellers and their customers. SYNNEX brings together the top AV, IT, and CE technologies to build cross-functional solutions encompassing digital signage, pro AV, physical security, and collaborative communications.
Bundle Up!
If 2020 taught us anything, it's that visualizing content and sharing information clearly and concisely is more important than ever. Visual communications are everything.
Multi-image video walls are emerging in numerous locations, from corporate lobbies to smart city operations centers, delivering powerful results in the process. The bundled solutions you've learned about today are optimized for applications for every size and need.
Catch the recording of the "RGB Spectrum + Samsung Webinar," which took place March 18 and covered the details on this new partnership. You can also reach out to SYNNEX VISUALSolv for more information.