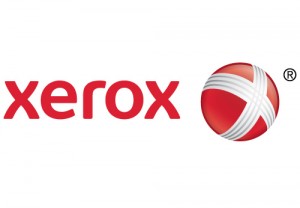 For more than a half a century, Xerox has been a leader in IT and print technology giving our mutual customers the freedom to focus on what matters most: their real business. We continue to build on this heritage of innovation with the launch of our Xerox Global Partner Program (GPP).
2015 Xerox Global Partner Program
We've transformed the way we do business from the outside in—moving to one comprehensive partner program, simplifying and automating the partner experience, and supporting your unique value with extended and enhanced performance-based rewards.
GPP is based on three key principals to help you outpace the competition, deliver differentiated value, and win new clients.
Expand with new sources of profitable revenue.
Connect Xerox® technology and managed print with your unique solutions to extend customer ownership and acquire new customers.
Simplify how work gets done.
Delivering New Value to Partners
Together, we've started on a remarkable journey to bring the vision for our partner program to life. We'll continue to improve and enhance this new, more rewarding partnership.
A New Program Framework – GPP is a single, unified program framework that embodies how you go-to-market and designed to adapt to meet the changing needs of customers, partners and the market
More Rewarding – We're extending and enhancing the training, marketing, and sales benefits—offering differentiated rewards based on performance and improving your bottom line with new growth rebates and incentives
Ease of Doing Business – Profit from efficient, simplified processes that make Xerox easier to do business with, and allow both parties to proactively manage metrics that drive mutual growth and customer adoption
New Specialties to Help Partners Differentiate their Expertise – Xerox is extending Accreditation and Certification enablement globally and introducing a Specialty-based model. By achieving one or more of the Specialties you gain a competitive advantage and differentiation
Program Benefits
The Xerox Global Partner Program includes benefits specific to your membership tier, designed to help you succeed. The higher the tier you attain in the program, the more benefits you receive.
Key Benefits*
Product Portfolio: Access to products based on route-to-market and program membership tier.
Xerox Partner Portal: Access to exclusive content, information, tools, and resources based on route-to-market and program membership tier.
Partner Manager: Dedicated, shared or regional Xerox contact or sales support team to help facilitate partnership and sales opportunities.
Xerox Partner Branding: Partnership authorization to leverage Xerox brand/badge commensurate with membership tier.
Partner Communications: Opt-in access to partner-exclusive announcements of programs, incentives, events, webinars, and training via email, social media, and newsletters.
Selling Benefits*
Price Discounts: Eligibility based on membership tier.
Commissions/Rebates: Access to compelling sales incentives to help close sales.
Xerox® SmartCentre: Access to sales tools, competitive analysis and comparisons, Product Configurator, Proposal Generator, Office Products & Solutions Selector, and more.
Finance and Lease: Access to financial services and lease options to help mitigate customers' cash flow challenges.
Training and Enablement Benefits*
Special Expertise: Gain in-demand skills and expertise to enhance your competitive advantage and reputation, and to strengthen customer confidence in your ability to solve unique business challenges.
SMARTCentre: End-to-end field enablement portal with tools that help you shorten sales cycles and improve response time.
CompTIA Resources: Access to self-serve business transformation resources (available in English).
24/7 eLibrary: Round the clock access to online technical assets and tools for technical pre-sales requirements and responses.
Sales Enablement Support: Partner designed assets, tools and collateral for partner sales and marketing education.
Training Certification: Guide assistance for training curriculum. Get the skills and knowledge you need to address your customers' document technology challenges quickly and efficiently.
Marketing Benefits*
Market Development Funds (MDF)/Co-Op: Funds to assist our most strategic partners to grow their Xerox business. Eligibility and support based on membership tier.
Partner Locator: Xerox website referrals based on partner location, demo commitment and program level.
Demand Generation: Comprehensive resources to simplify partner marketing efforts to generate sales leads, grow awareness and nurture prospective customers with value-added content.
Website Syndication: Evergreen content automatically syndicated for your website. Ensure current, accurate information is available to customers to gain leads and contact you. Includes search engine optimization and links from xerox.com to your site.
Innovation Centers: Eligibility to access Xerox Innovation Centers for customer/prospect engagements. Preview innovative Xerox® products and solutions first-hand, with access to a wide variety of engineering, marketing, business and executive resources.
* Subject to availability by region and country, based on membership tier and other eligibility criteria. Not all resources are available in all languages.
Rich Xerox Q3 Offers for your customers
Triple Play Savings
Your customers can get $100 cash back from Xerox when they buy at least three Genuine Xerox®
Supplies totaling $650 or more for any Xerox® color device—including advanced MFPs and standard office printers. The inclusion of A3 MFPs gives you even more opportunities to boost your supplies sales in Q3.
How It Works
Customers purchase three or more Genuine Xerox® Supplies at one time between July 1 and September 30, 2105.
Supplies can be for any Xerox® color device including standard office printers and multifunction printers as well as advanced multifunction printers.
Rebate applications are made at acbpromotions.com/xerox using offer code XEROXSUPSS152H.
Customer Rebates up to 60% with the Xerox Customer Upgrade Program
The new Xerox Color Upgrade Program merges the best of the Loyalty and Non-Xerox Rebate programs and much of the feedback we heard from our partners. Customers with high print volumes on their existing non-Xerox printer can get up to 40% off one of 15 new Xerox color devices. Loyal customers save even more—up to 60%. Minimum qualifying page counts have been reduced to allow even more customers to qualify. Finally, loyal Xerox customers may trade from any desktop Xerox color device to any of the eligible new Xerox color devices provided they have the minimum page count.
Learn more or visit: xerox.com/channelpartners
What's Next
For more about program benefits and requirements visit partnerportal.xerox.com or contact:
Chris McLeod
(800) 456-4822 ext 4120
chrismc@synnex.com
About Xerox
Since the invention of Xerography more than 75 years ago, the people of Xerox (NYSE: XRX) have helped businesses simplify the way work gets done. Today, we are the global leader in business process and document management, helping organizations of any size be more efficient so they can focus on their real business. Headquartered in Norwalk, Conn., we have more than 140,000 Xerox employees and do business in more than 180 countries, providing business services, printing equipment and software for commercial and government organizations. Learn more at xerox.com.