1 and 2 P Tower and Rack Server Systems
Lenovo offers a comprehensive 1P and 2P rack and tower portfolio that offers focused innovation combined with outstanding value. Feel confident in our performance servers providing best-in-class feature sets, our mainstream server models giving the best price to performance balance, and our entry servers for departmental, distributed enterprise, and SMB environments.
View the sections below for more information on each topic.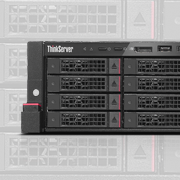 ThinkServer
ThinkServer Next Gen systems are purposefully designed for the data center of the future. The new era of the software-defined data center is here, and the newest generation of ThinkServer will perfectly blend the innovation and standardization that is required for this new infrastructure. Driving new levels of storage density and connectivity, ThinkServer is the ideal platform to host server, network, and storage virtualization. Watch for more information coming soon!
ThinkServer Next Gen Products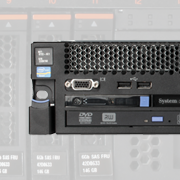 System X
Lenovo x86 servers for Windows and Linux are designed to deliver exceptional availability, simplified manageability, outstanding performance and revolutionary scalability.

Lenovo System X Products