Lenovo VR Classroom Gen 2
Lenovo Classroom VR Gen 2 comes with new management tools for IT directors and a classroom management tool just for teachers!  Pair Lenovo's outstanding hardware with the new management tools and interactive pre-loaded Veative and Dev Clever software as well as the favorites from Jane Goodall Nature Conservancy and you have a truly immersive experience for your students!  Our kits can be customized to any size and you have a choice of a rolling case or charging cart in the kit sizes.
Full versions of the software are also available for sell and can be added to any kit.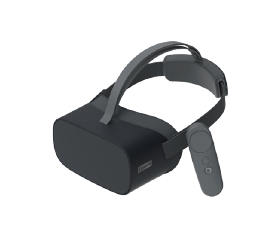 Lenovo Classroom VR Gen 2 Intro Flyer
Lenovo Classroom VR Gen 2 Kit Sizes