Wide Format Print Lab
The SYNNEX wide format print lab is state of the art with dedicated staff and products. Using the technology in this lab, we are able to offer many reseller technical services, creating additional value for our customers.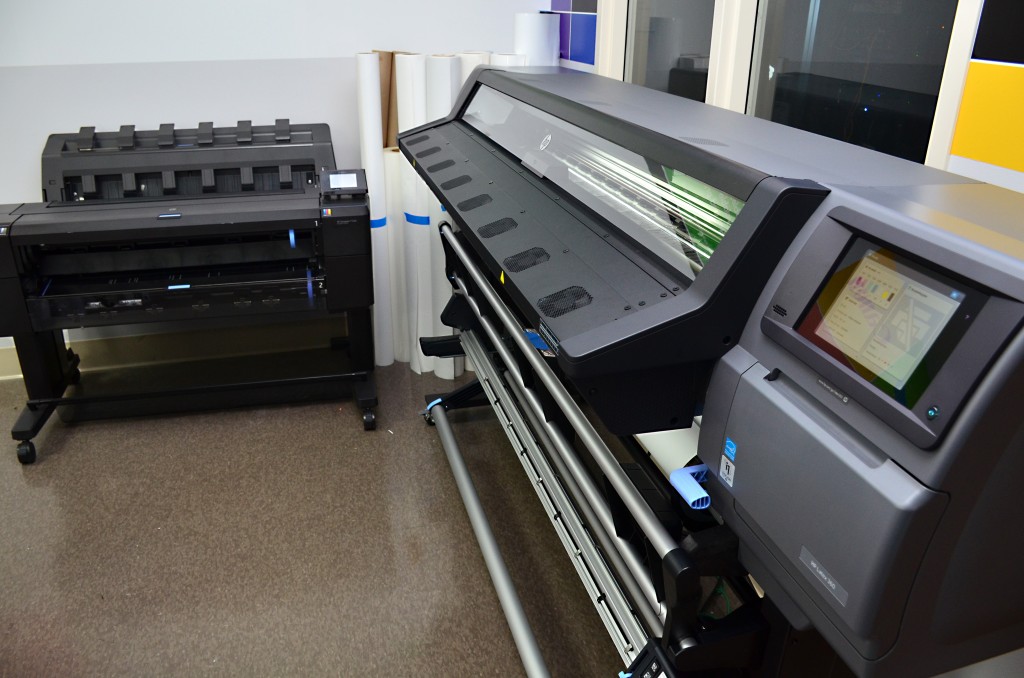 First Line Technical Support
We provide support for technical issues specific to the sign and graphics industries. Our team is able to understand the customers at a level that enables us to quickly and efficiently handle all technical support issues without escalation. This creates a customer-service experience that builds confidence in the relationship between the dealer, distributor, and vendor.
Workflow Integration Support
Our team has broad experience in the integration of RIP and color management software as it fits into a sign industry workflow.
Product Demonstration
We are able to give the dealer training on HP's products, and set them up for success. SYNNEX provides structured open-house events that drive the sales initiatives the vendors want from both a technical and marketing perspective.
Product Recommendations
In many cases, our team is referenced as a source of industry knowledge. We can provide guidance for product placement and market strategy. We also provide a significant amount of direct-to-end-user consulting on the reseller's behalf.
Color Management Support
Our phone support comes with the understanding of the entire color workflow process. We are able to provide technical experience to the digital printing industry as a whole. Consulting services are available.
Customized Sample Generation
Use the resources of the SYNNEX Wide Format Print Lab to produce printed samples for marketing campaigns. These can be finished, customer-ready printed samples for equipment demos to directly support your sales initiatives.
Installation Provider
Our technical team has the industry experience to go into an end-user site and install on behalf of the reseller.
For more information, contact our Solutions Architect, Robert Sturycz, robertst@synnex.com.