HP Personal Systems – Product Finder Tool
SYNNEX has launched a tool through ECExpress and the ECExpress mobile app that allows resellers to "build" an HP system from a wide array of components, including processors, hard drives, memory, etc. The end result is that the reseller receives a part number for an off-the-shelf HP Smart Buy system. This tool saves time and money by reducing the time it would take to get a custom configuration by finding a comparable part that is already in stock and also by taking advantage of the HP Smart Buy system which will be priced lower than that custom configuration. The tool shows pricing, rebates, and real-time inventory on the resulting parts.
Reseller Access
Resellers will use their current ECExpress credentials to access this system in one of the two following ways:
     1. ECExpress 
Go to the Products tab then to HP Product Finder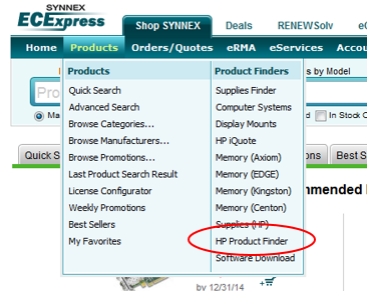 From there select the type of product you are looking for – HP notebooks, HP desktops, HP mobile workstations, HP workstations.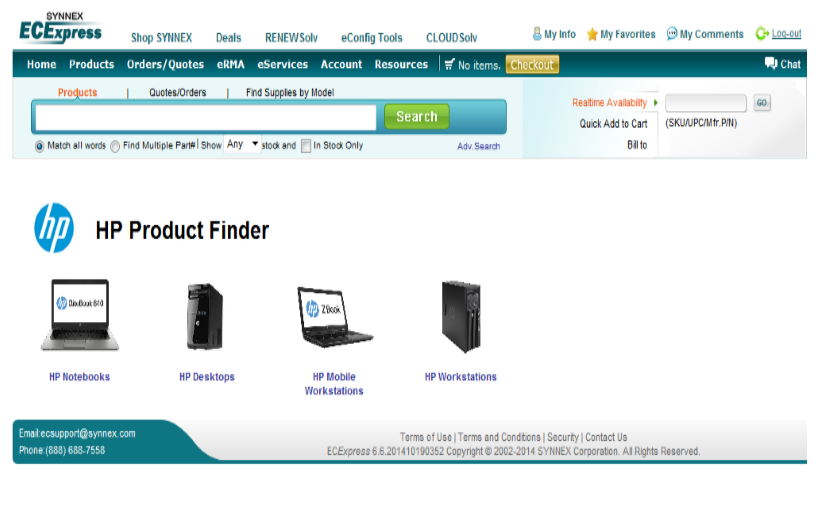 Then you can narrow your choices by selecting the components/features along the left-hand side to filter your results.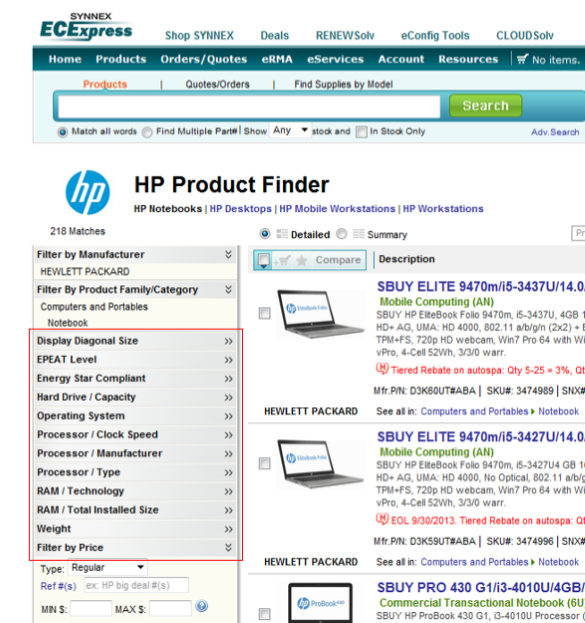 2. ECExpress Mobile App
Download from the app store on your phone. Log in and then select the HP Systems Configurator option. See below for steps: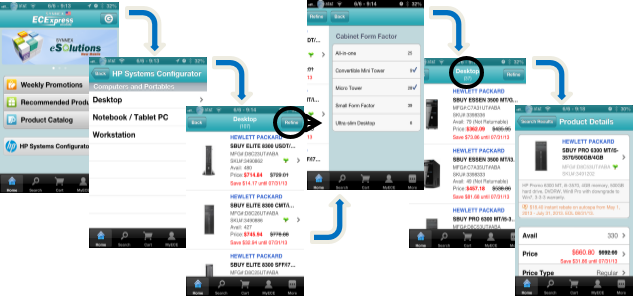 Reseller Problems
Resellers experiencing password or other technical difficulties. Advise the reseller to contact the SYNNEX Helpdesk at ecsupport@synnex.com or 888-688-7558.