Why should you care about Big Data? The market is expected to grow to over $32 billion by 2017. To analyze every bit of your customers' relevant data, HP and SYNNEX deliver the big data platform, HAVEn, an ecosystem that includes software, services, and infrastructure. With HAVEn your customers can use 100% of their data to inform every decision — anything less and they have just an educated guess.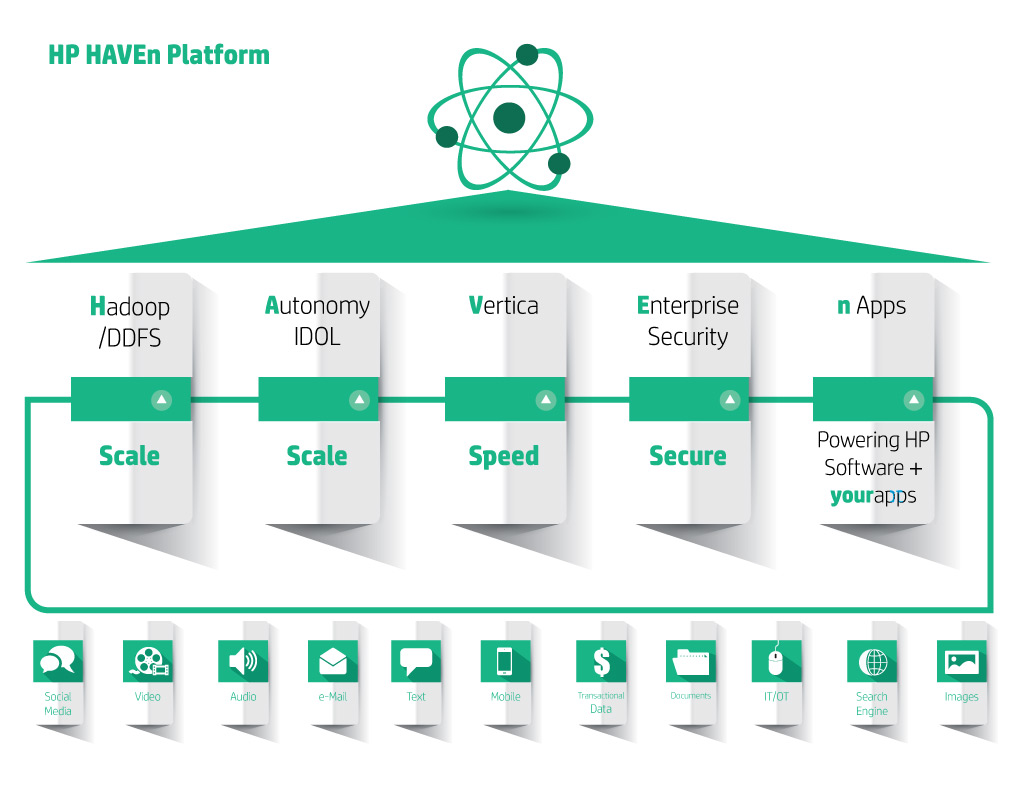 Team with SYNNEX to save time, reduce expenses incurred organically growing BD, sales, and technical skill sets. We offer
HP HAVEn platform and services to facilitate selling into the BI market for both BI and Big Data solutions
Aggressive pricing and two-hour SLA on quotes
Innovative procurement solutions for "As-a-Service" delivery model
SYNNEX SERVICESolv services from opportunity identification to POC to final delivery to managed customer care
Ten-member SYNNEX BI and Big Data dedicated team of specialists, engineers, and business development managers
Contact Andy Laurence at andyla@synnex.com or email bigdata@synnex.com to learn more today.