North Carolina Dept. of Public Instruction – NCDPI

Vendors: Palo Alto Networks | Vertiv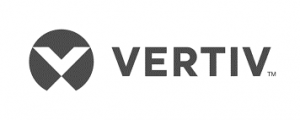 40-RQ22294323-E-RATE CATEGORY 2
Term: Exp: June 30, 2025
Per this contract, all authorized resellers are required to submit a response.
If the product requested is for Palo or Vertiv, any quotes submitted under contract number 40-RQ22294323-SYNNEX must be for Palo Alto or Vertiv products.
If the products requested are not Palo or Vertiv and you would like to respond to the bid, an attempt must be made to find a Palo and/or Vertiv alternative. If none exist, you may submit an alternative for any other SYNNEX manufacture that will meet the requirements.
If a reseller is authorized on multiple contracts, only one response is required but multiple responses are permitted.
Authorized Resellers:
Pricing:
Segment A: Broadband Internal Connections
| | |
| --- | --- |
| Sub Segment | Minimum % Discount off MSRP |
| Antennas, Connectors And Related | 28% |
| Cabling | 28% |
| Firewall Services And Components | 28% |
| Racks | 28% |
| UPS | 40% |
| Software To Support These Components | 28% |
Segment B: Managed Internal Broadband Services
| | |
| --- | --- |
| Sub Segment | Minimum % Discount off MSRP |
| Monthly Service | 2% |
| Installation | 2% |
| Hardware (If To Be Owned By PSU/Library) | 2% |
Segment C: Basic Maintenance of Eligible Broadband Internal Connections
| | |
| --- | --- |
| Sub Segment | Minimum % Discount off MSRP |
| Repair/Upkeep Of Eligible Hardware | 2% |
| Wire/Cable Maintenance | 2% |
| Configuration Changes | 2% |
| Basic Technical Support (Online Or Phone) | 10% |
| Software Upgrades, Patches | 10% |
Additional In-Scope Product Offering:
As a broadline IT distributor, the SYNNEX line-card includes over 1500 IT manufacturers. These manufacturers are often used in conjunction with the vendors directly named in our response in order to create a broader solution. In addition to the discounts provided for Palo Alto and Vertiv products, SYNNEX offers the remaining line-card manufacturers, when they are within scope of this IFB and purchased as part of an integrated solution, at a flat discount as a value-add to the North Carolina public school and library communities. We offer these additional manufacturers at 4% off MSRP with the exception of APC, Asus, Cisco, Crucial, Google, Global Knowledge Training, Microsoft Software, NEC, Seagate, and F5 which are offered 2% off MSRP. A copy of the 2019 SYNNEX Corporation manufacturer line card can be requested through the NCDPI Team.
Authorized Dealer Program
SYNNEX offers a Dealer Program that provides select reseller partners the ability to sell thru the NCDPI contract. The Dealer is authorized to invoice the government and accept payment on behalf of SYNNEX, subject to the following requirements:
Dealer quote will include your normal commercial pricing from SYNNEX. Any rebates available to the reseller may be used. Please make sure to copy NCDPI@synnex.com on all quote requests for contract requirements and ceiling prices.
Enduser pricing can NOT exceed the NCDPI Contract Price but can be discounted by the Dealer.
Dealer must identify all NCDPI quotes and orders to SYNNEX.
Both the Enduser and Dealer POs should reference the NCDPI Contract number. Dealer is responsible for maintaining a copy of these POs for audit purposes for up to 3 years following the date of that sale.
Reseller must have a current account in good standing at SYNNEX and signed Dealer Agreement. All fulfillment under this contract must be done through SYNNEX Corporation.
SYNNEX and manufacturers' standard commercial certifications/authorizations are required for participation.
**Reseller participation for this contract is limited to 5 resellers. At this time, the authorized reseller limit has been met. If you would like to be added to the waiting list, please email the NCDPI Team.
SYNNEX Contacts
Team Contact: NCDPI@synnex.com
NCDPI Business Development Manager: Cory Fortune: 1-800-456-4822, ext. 494560
POS Reporting
Authorized Dealer must provide a POS of their sales under this contract to ncdpi@synnex.com no later than the 5th day following the end of the preceding month.