North Carolina Dept. of Public Instruction – NCDPI

Vendors: Palo Alto Networks | Vertiv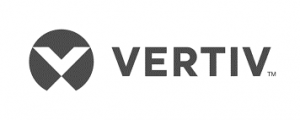 40-RQ22294323-E-RATE CATEGORY 2
Term: Exp: June 30, 2025
Per this contract, all authorized resellers are required to submit a response.
If the product requested is for Palo or Vertiv, any quotes submitted under contract number 40-RQ22294323-SYNNEX must be for Palo Alto or Vertiv products.
If the products requested are not Palo or Vertiv and you would like to respond to the bid, an attempt must be made to find a Palo and/or Vertiv alternative. If none exist, you may submit an alternative for any other SYNNEX manufacture that will meet the requirements.
If a reseller is authorized on multiple contracts, only one response is required but multiple responses are permitted.
Authorized Resellers:
Pricing:
Segment A: Broadband Internal Connections
| | |
| --- | --- |
| Sub Segment | Minimum % Discount off MSRP |
| Antennas, Connectors And Related | 28% |
| Cabling | 28% |
| Firewall Services And Components | 28% |
| Racks | 28% |
| UPS | 40% |
| Software To Support These Components | 28% |
Segment B: Managed Internal Broadband Services
| | |
| --- | --- |
| Sub Segment | Minimum % Discount off MSRP |
| Monthly Service | 2% |
| Installation | 2% |
| Hardware (If To Be Owned By PSU/Library) | 2% |
Segment C: Basic Maintenance of Eligible Broadband Internal Connections
| | |
| --- | --- |
| Sub Segment | Minimum % Discount off MSRP |
| Repair/Upkeep Of Eligible Hardware | 2% |
| Wire/Cable Maintenance | 2% |
| Configuration Changes | 2% |
| Basic Technical Support (Online Or Phone) | 10% |
| Software Upgrades, Patches | 1 |