Enabling IT Innovation in the Public Sector
IT Investment Solutions for state and local governments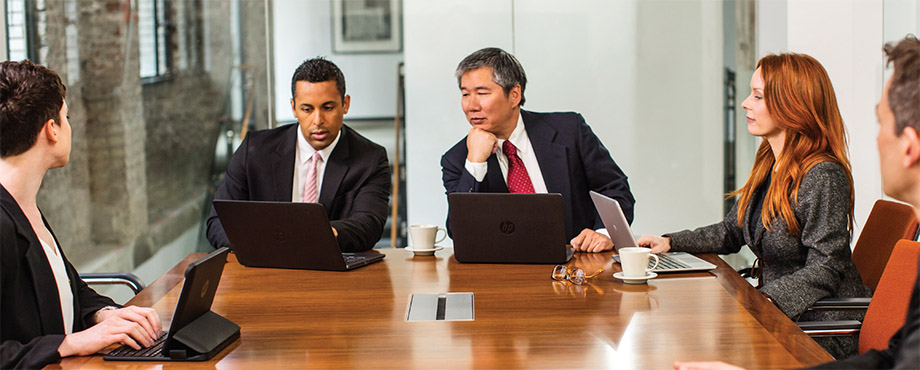 HP Financial Services can help customers find new ways to plan for, acquire, consume and adapt the technology needed for workplace transformation.
Each year, state and local leaders balance a desire to accomplish new objectives with dealing with several current challenges. Nearly every elected leader in state and local government faces pressures to modernize and advance public services while dealing with little to no growth in revenues. More than ever, technology drives new business and services goals, and citizens and employees expect similar capabilities and services in their public and private sector interactions. IT leaders seek to do more with the same or fewer resources—consolidate data centers as they move to a hybrid IT approach, increase shared services and realize opportunities to innovate and use growing data to better serve constituents.
IT Investment solutions from HP Financial Services provide you the capacity and flexibility to acquire advanced technology now, while offering convenient access to a regular refresh and upgrade program. You can align your expenses with your use of IT and avoid large, up-front cash expenditures. No need to delay your plans. You can provide a foundation for success for your department and government agency, while accomplishing more of your IT and financial goals.
Easier to acquire
Update your technology without sacrificing your other IT goals
Conserve budget and save 10% – 15% over 3 or 4 years compared to a purchase
Simplify with low predictable payment options that include hardware, software and services
An optional tax-exempt installment sale—offers a cost-effective path to long-term ownership
Easier to transition from old to new
Defer payments up to 90 days or
Sell us your existing IT, extract value and let us recycle it responsibly
Avoid tying up cash needlessly so that you can be better prepared for changes
Easier to manage and refresh
We will help you manage the lifecycle of your IT investments. You and your staff can focus on higher priorities
We will start planning your next upgrade or extension 120 days before the end of term
We can take care of packing, shipping and secure disk wiping services
You choose your term and when to extend it
A proactive technology refresh program will enable you to expand and upgrade sooner and more effectively with greater efficiency. HP Financial Services makes it easy and economical for you to deploy advanced, world-class technology your education, business and IT needs. Call your HP Financial Services sales representative, or find us on the web.
Contact the SYNNEX Financial Services representative for further details and assistance at creditapplications@synnex.com.
© Copyright 2016 HP Development Company, L.P. The information contained herein is subject to change without notice. The only warranties for HP products and services are set forth in the express warranty statements accompanying such products and services. Nothing herein should be construed as constituting an additional warranty. HP shall not be liable for technical or editorial errors or omissions contained herein.
Financing and service offerings available through Hewlett-Packard Financial Services Company and its subsidiaries and affiliates (collectively HPFSC) in certain countries and is subject to credit approval and execution of standard HPFSC documentation. Rates and terms are based on customer's credit rating, offering types, services and/or equipment type and options. Not all customers may qualify. Not all services or offers are available in all countries. Other restrictions may apply. HPFSC reserves the right to change or cancel this program at any time without notice.
4AA6-4539ENW, February 2016