How teams of all sizes connect, create, and collaborate.
A flexible, innovative solution for people and organizations to achieve more.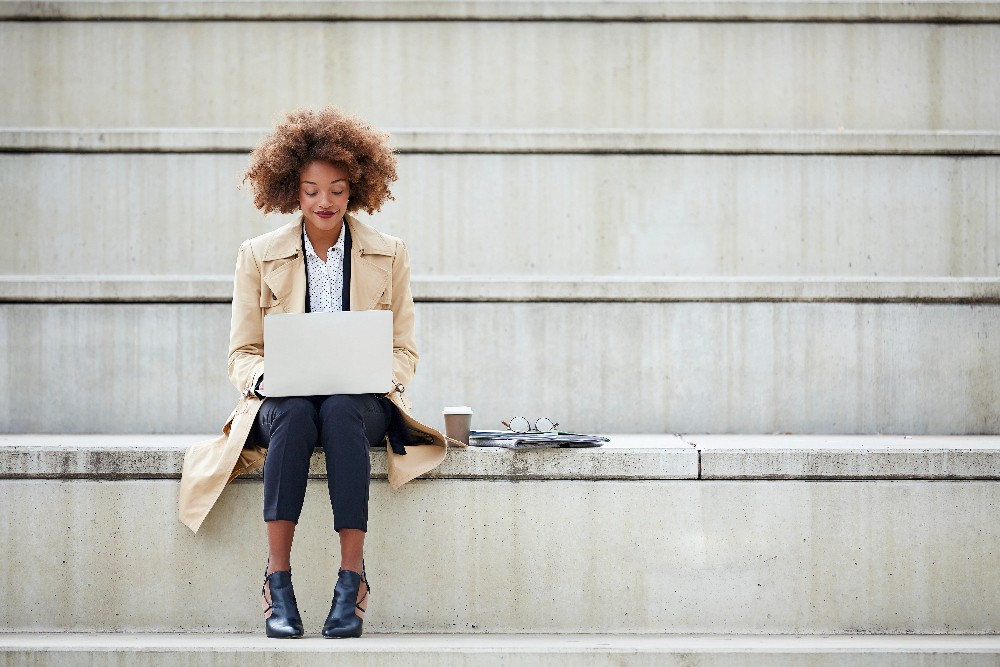 Everything you need to get anything done, now in one place.
Google Workspace seamlessly integrates all of the core elements of work, like email, chat, voice and video calling, document collaboration, storage, task management, security tools, and admin controls so your users can connect, create and collaborate, easily and securely, from wherever they are.
Flexible
A solution that makes it easy to work securely from anywhere
Helpful
Industry-leading AI helps you focus on high-value work
Innovative
Immersive, human-centered experiences keeps people connected
Ready to learn more?
SYNNEX is a Google Cloud partner focused on helping organizations increase communication and collaboration with Google Workspace. Let one of our Google Workspace specialist help you explore what the future of work can look like for your team.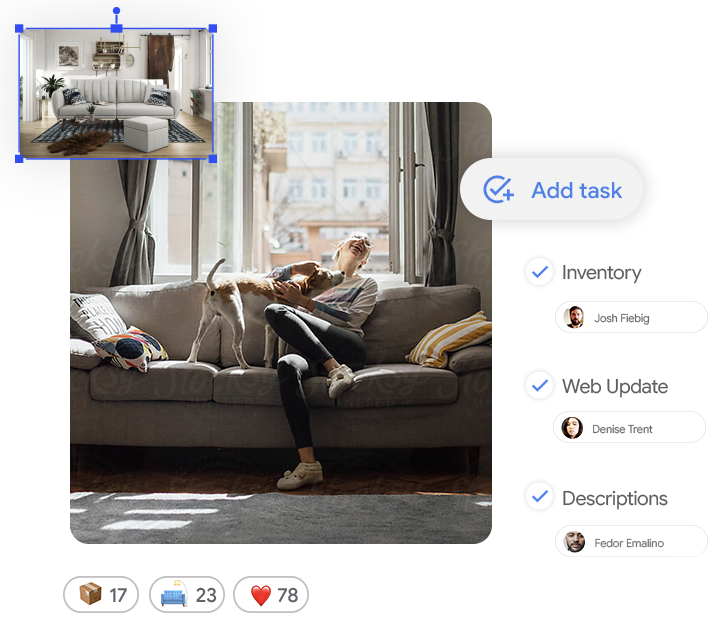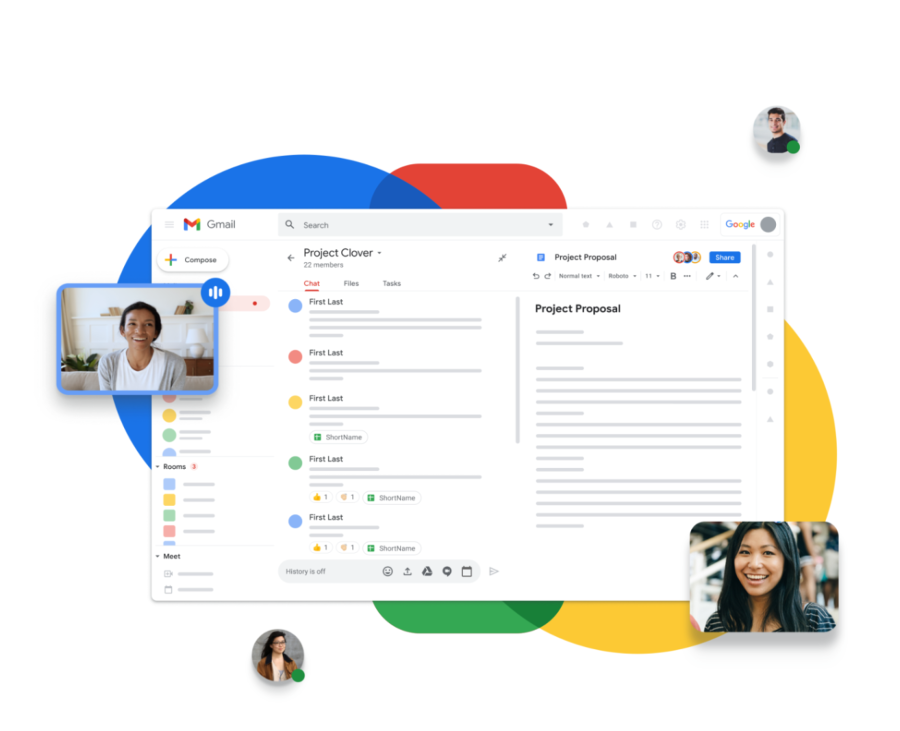 The business impacts are easy to see.
Compare the impacts of Google Workspace and Office 365 in this report—and see how teams are more productive and collaborative with Google Workspace.
Google Workspace vs. Office 365
Impact on Business
Collaboration
5% of Google Workspace users are able to easily work with multiple people in the same document, compared to 84% of Office 365 users.
Communication
48% of users agree that Google Workspace facilitates meaningful team conversations, compared to 38% of Office 365 users.
Access to information
85% of users say Google Workspace helps break down silos that impede effectiveness, compared to 74% of Office 365 users.
Culture
60% of Google Workspace users strongly agree that their team works very well together, compared to 49% of Office 365 users.
How does Google Workspace stack up against your current solution?
Download the report
Read the blog
Learn more about the future of work.
Explore how innovative companies are empowering their workforces to thrive in the new normal.
All on the cleanest cloud in the industry
Get the best of Google
Less energy
Take advantage of AI-optimized, efficient data centers and better utilization.
Google data centers are twice as energy efficient than average and compared to 5 years ago we deliver 7x the compute power for the same amount of electricity.
Zero net emissions
Meet your public sustainability commitments and reduce the environmental impact of IT operations.
Google has eliminated all legacy emissions since 1998 and matched 100% of electricity use with renewable energy since 2017, including the electricity that powers your workloads.
Carbon-free energy by 2030
Work with the first company to set the goal to completely decarbonize electricity.
By 2030, we aim to run on 24/7 carbon-free energy at all our data centers, around the clock.
Introducing Always On Streaming
Content for Google Workspace Resellers
Google Cloud Platform Form
Interested in Google Cloud Platform through SYNNEX?  Click below to fill out our partner interest form to learn more about Google Cloud Platform.
Sign up for a free trial
Google Workspace helps teams and organizations get more done at work and at home―with communication and collaboration tools known and loved by billions of users, thoughtfully connected together. It's a place for shared interests, projects, planning, and group work, with simplicity, ease of use, and helpful features that make any kind of work a little more satisfying. And it's designed from the ground up with industry-leading security and privacy controls built-in.
Contact us and speak to a Google Workspace experts who can help you get started.