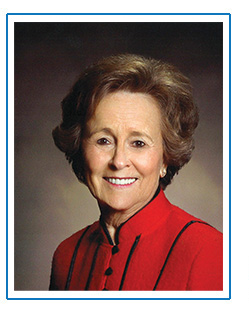 Betty Farr
Community Philanthropist
Betty Farr, a Greenville, SC native, is a statewide community leader with an overflowing passion for children. Farr has given more than 50 years of her time as a storyteller to hospitals, nursing homes, schools, libraries, and museums throughout the state. Farr has received many awards, including South Carolina's prestigious award, The Order of the Palmetto.
Over her lifetime, she has supported such causes as A Child's Haven, American Cancer Society, Cancer Society of Greenville County, BI-LO Children's Cancer Center, Camp Courage, The Children's Hospital of the Greenville Hospital System, The Ronald McDonald House, South Carolina's Children's Theatre, and many more. In addition to supporting these great causes, Farr also serves as the CEO of Greenco Beverage Company.
The Ramsey Family Branch of the Greenville Library System has a Children's Area given in her honor. Also given in her honor by her children is the Grandma Betty's Farm area at The Children's Museum of the Upstate in Greenville, SC.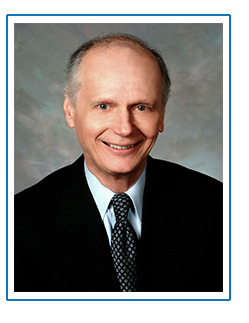 Richard W. Riley
Former U.S. Secretary of Education,
Former Governor of South Carolina
Wherever he goes, Richard Wilson Riley wins respect for his integrity, principled leadership, passion for high-quality education, and commitment to children. A highly acclaimed national columnist once referred to Dick Riley as one of the "most decent and honorable people in public life." In 2009, TIME Magazine named Riley one of America's "Top 10 Best Cabinet Members" in our nation's history.
Riley was a founding member of the Southern Institute for Children and Families in South Carolina, the founding chair of the National Afterschool Alliance, served on the Carnegie Task Force on Children; Governors Association's Task Force on Children's Health, and National Commission on Maternal and Child Health. In 2010, he was inducted into the South Carolina Hall of Fame.
Todd Alexander
SYNNEX Corporation
Jessica Ash
SYNNEX Corporation
Michael Beaver
A Child's Haven
Craig Brown
Greenville Drive
Alan Buttery
SYNNEX Corporation
Tanya Camunus
A Child's Haven
Jed Dews
Pendleton Place
Matt Dyenson
SYNNEX Corporation
Catherine Eberly
Hughes Agency
Misty Farmer
Make-A-Wish South Carolina
Somers Farmer
SYNNEX Corporation
Jordan Felts
SYNNEX Corporation
Cheryl Grant
SYNNEX Corporation
Darren Harbaugh
SYNNEX Corporation

Emily Harper
A Child's Haven
Glenn Head
Eastside Pediatric Dentistry
Ryan Hellams
SYNNEX Corporation
Velda Hughes
Hughes Agency
Ashley Huntley
SYNNEX Corporation
Ali Jackson
SYNNEX Corporation
Peter Larocque
SYNNEX Corporation
Maurie Lawrence
Clement's Kindness
Dennis Levenson
SYNNEX Corporation
Anna McNinch
Hughes Agency
Sandra Miller
Clement's Kindness
Amanda Osborne
Make-A-Wish South Carolina
Gary Palenbaum
SYNNEX Corporation
Holly Papstein
Pendleton Place

Ford Pearse
SYNNEX Corporation
April Petty
SYNNEX Corporation
Lynn Pilgrim
Pendleton Place
Leisa Potter
SYNNEX Corporation
Sandi Stambaugh
SYNNEX Corporation
Bob Stegner
SYNNEX Corporation
Jessica Tanoury
SYNNEX Corporation
Calhoun Taylor
SYNNEX Corporation
Fred Towns
SYNNEX Corporation
TJ Trojan
SYNNEX Corporation
Danny Varat
A Child's Haven
Kea Wade
Make-A-Wish South Carolina
Scott Young
SYNNEX Corporation